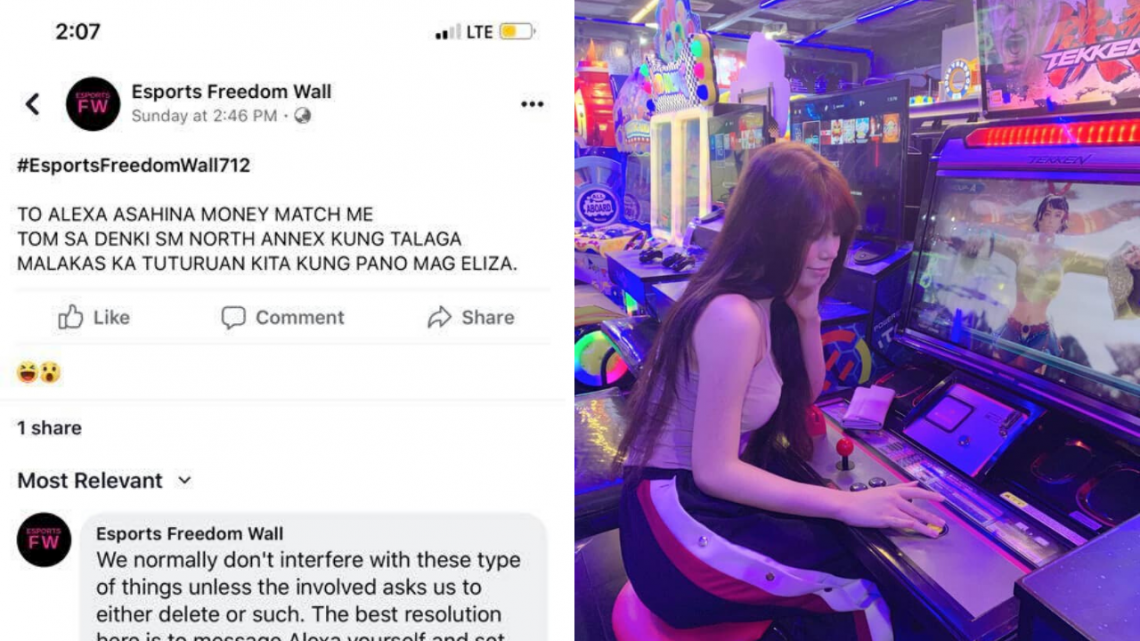 Alexa Asahina gets called out by an anonymous person in a Tekken 1v1, she shows up and waits for her opponent
January 5, 2020
Controversial page Esports Freedom Wall, despite being new has been getting a lot of attention for its posts. It even had a poll on whether they should moderate posts or post everything, whether it's good or not. The people voted to let everything be posted on the wall.
However, it seems like the wall has been getting a lot more controversial submissions.
The latest one being about Alexa Asahina.
An anonymous poster called out Alexa for her Eliza in Tekken.
The post was an offer to 1v1 Alexa. The person then claimed that he or she will "teach" Alexa how to play Eliza.
Now Esports Freedom Wall is known to post content that calls out various streamers and personalities. Others ignore it while others do reply to the said post. However, Alexa took it a step further and actually went to the place where the 1v1 is supposed to be held. She even took a screenshot of the said post and herself sitting on a Tekken arcade stool waiting for her opponent.
There is no confirmation on whether the opponent showed up.