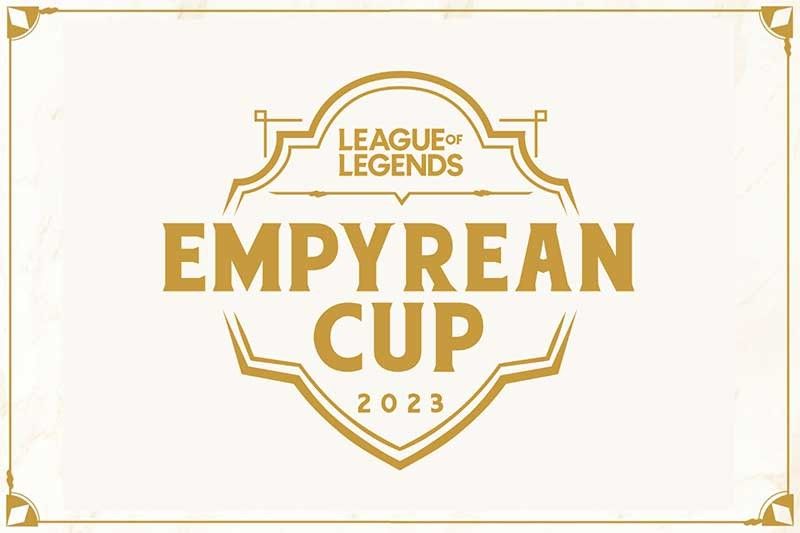 Empyrean Cup Ignites Fierce Competition in the Philippine League of Legends Community
August 31, 2023
31 August 2023 – In a much-anticipated announcement, Riot Games has unveiled the Empyrean Cup, marking the dawn of the first official open tournament for League of Legends (League) in the Philippines. This tournament is set to reignite the competitive fervor among players, following Riot's re-acquisition of the publishing rights to League and Teamfight Tactics in the Asia Pacific (APAC) region earlier this year.
Commencing from mid-September through early November 2023, the Empyrean Cup is set to be a colossal event, drawing in 256 teams as they engage in the tournament's open qualifiers. These contenders will fiercely battle their way to the climactic finals, all taking place on the newly launched local League servers. Their goal: to establish their supremacy and emerge as the top League teams in the region.
Joel Guzman, the Country Manager of Riot Games, Philippines, expressed his excitement, saying, "We're celebrating another remarkable milestone as we solidify Riot's unwavering dedication to serving the League community in the Philippines. With the recent launch of our local League servers, we are eager to test their mettle by hosting our next major competitive event for players. The Empyrean Cup is just the beginning of a series of League tournaments on our radar, as we strive to revive the competitive League landscape here and provide Filipino players with more avenues to showcase their skills on the global stage."
Thrilling Tournament Structure
The Empyrean Cup is slated to feature an impressive lineup of 256 teams, each vying for victory in a high-stakes showdown. The tournament is divided into two qualifying legs, with 128 teams participating in each. The online qualifiers are scheduled for September 16-17, 2023, and October 14-15, 2023. Teams interested in joining can register for the qualifiers starting August 29, 2023, for the September event, and on September 22, 2023, for the October event. Registration spots are allocated on a first-come, first-served basis through this website.
During these intense qualifier weekends, the top four teams from each leg will clash in an epic struggle to secure their coveted spots in the Grand Finals. The Grand Finals will unfold offline at the prestigious Esports and Gaming Summit (ESGS), set to take place from November 3-5, 2023. The final four teams will vie for a substantial prize pool totaling Php 1 million. Notably, this electrifying showdown will coincide with the Worlds 2023 Qualifiers, amplifying the excitement within the League competitive scene to unprecedented heights.