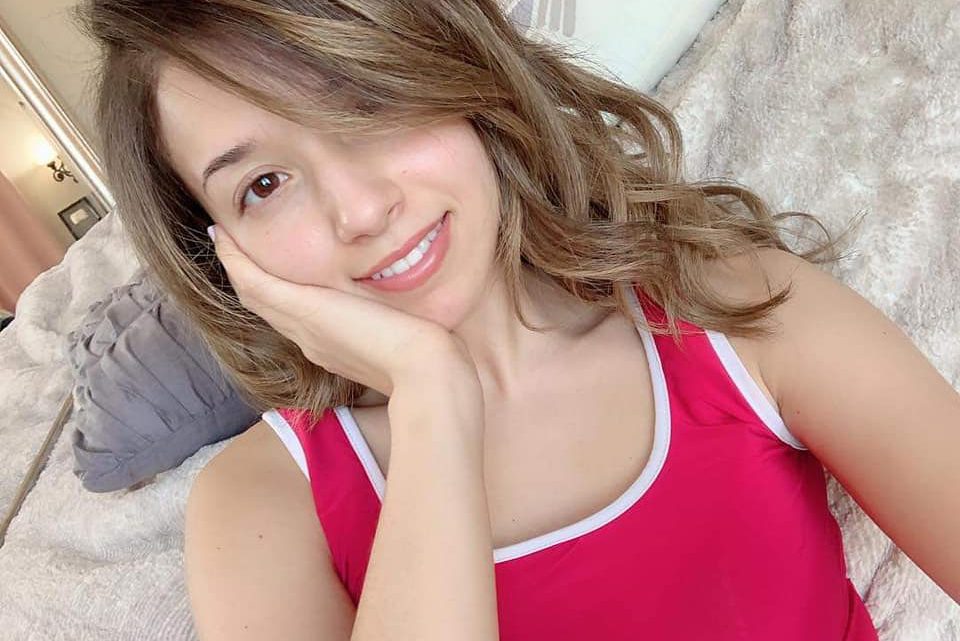 Pokimane gets backlash for not wearing makeup on her stream
October 26, 2018
Famous streamer Pokimane got backlash from some of her fans after she decided to stream without makeup on. Instead of having an innocent makeup free stream, she got a wave of backlash from some of her viewers.
The backlash
One of the reasons she decided to do this was because she wanted to do a makeup stream where the streamer would put makeup on in front of her fans and they would see the process of how she did her makeup. This is more common on YouTube where a lot of beauty YouTubers put on makeup while talking about the various brands they use. However, this is not so common on Twitch as streamers are more inclined to stream games, eat or just plainly talk to their fans.
Streamers also tend to have problems with coming up with new content to show their fans so they come up with fresh content. New types of content are making its way to Twitch such as mukbang (social eating), ASMR, and makeup streams so it is unsurprising for the 22-year-old to do this as she has tried other types of content trying both mukbang and ASMR before (at the same time too).
Pokimane (whose real name is Imane Anys) spent  almost three hours in front of the camera putting on makeup as well as curling her hair to achieve her look. For all intents and purposes, it was supposed to be an educational stream but some of her fans didn't like it, criticizing her looks and how it's different from when she has makeup on.
Wave of support from fans and fellow streamers
I know not having makeup on is unusual, and some people might meme me for it, or say whatever but I think it's good to not always just be promoting 'I look like this naturally.' Because girls just don't. When you have makeup on, you look like you have makeup on.
She was also fully aware of the incoming backlash but she decided it was important for her to do it.
bruh pokimane dont look as bad as y'all made out tf pic.twitter.com/hBYpMGKDK8

— Tristan (@TristanGHill) October 23, 2018
Although she didn't get entirely hate from the people. There was also a polarizing wave of support that came her way defending her and also criticizing her critics for having unrealistic expectations. Other people also posted pictures of themselves with and without makeup on to support Pokimane.
Y'all who are hating on @pokimanelol's face without makeup are just little boys hiding behind anime photos who have to put others down because you're insecure about yourselves. For a decade, I hated my bare face because of people like you. Grow up and treat ppl with more kindness pic.twitter.com/nqalXW7Zl1

— Tiger Lily 🔜 BlizzCon (@Tiger_LiIy) October 23, 2018
Makeup should be a fun tool for people to feel more confident or to have a fun look, not something they feel they should have to wear to please others ❤️ pic.twitter.com/dOTAcIBo0k

— Abi (@AbiChilli) October 23, 2018
wait wait wait…
you're telling me… that people are gettin at a streamer or whatever she does called Pokimane… for looking "bad" without makeup?
tf's wrong with society to consider THIS "bad"??? Smh she's absolutely stunning pic.twitter.com/z7wownwK4F

— Kaddi カッディー 🎀 (@KaddiCosplay) October 24, 2018
This is gonna sound crazy but…did you KNOW that girls aren't born with black lines on their eyes, their skin isn't flawless, and get this, their hair isn't perfect when they wake up either???? WOW THIS IS SUCH CRAZY NEW INFO FASCINATING DISCOVERY pic.twitter.com/tR5qRCQGEZ

— girlwithyellowspook🕸 🔜Twitchcon (@yellowspoongirl) October 23, 2018
@pokimanelol AYE IF ANYONE IS GIVING YOU SHIT TODAY SEND EM TO ME. LEMME @ EM pic.twitter.com/W8EFR4wbOE

— ♡♪!? (@SkyWilliams) October 23, 2018
People shocked about how @pokimanelol looks w/o makeup just outing that they probably haven't had a girlfriend.

Even worse outing that they've never had a female friend consider them close enough to hang out with no makeup on. Big yikes.

— Mark Zimmerman (@TheeMarkZ) October 24, 2018
Just wanna say @pokimanelol is one of the most beautiful people I know inside and out, and people giving her shit for putting herself out there streaming barefaced should check themselves. We love you Poki.

— Eefje Depoortere (@sjokz) October 23, 2018
Pokimane thanks her supporters
I'm at peace with myself, my body & my imperfections – and I wish the same someday for anyone who feels the need to hate on someone else for such shallow reasons.
After the wave of support, Pokimane went to Twitter to thank everyone who supported her and adds that she's confident with herself and her body, imperfections and all.
man am I lucky to have real friends who love me for who I am ☺️❤️

I'm at peace with myself, my body & my imperfections – and I wish the same someday for anyone who feels the need to hate on someone else for such shallow reasons.

— pokimane (@pokimanelol) October 23, 2018
She also posted more pictures of herself without makeup on.
To conclude yesterday's drama, here are some no make-up selfies but from regular/cute angles and with natural lighting 😌🌸

no one looks good 24/7, and a lot of different things can affect someone's appearance! We're all only human, so let's be kind to one another ❤️ pic.twitter.com/uPhU0hHZbv

— pokimane (@pokimanelol) October 24, 2018