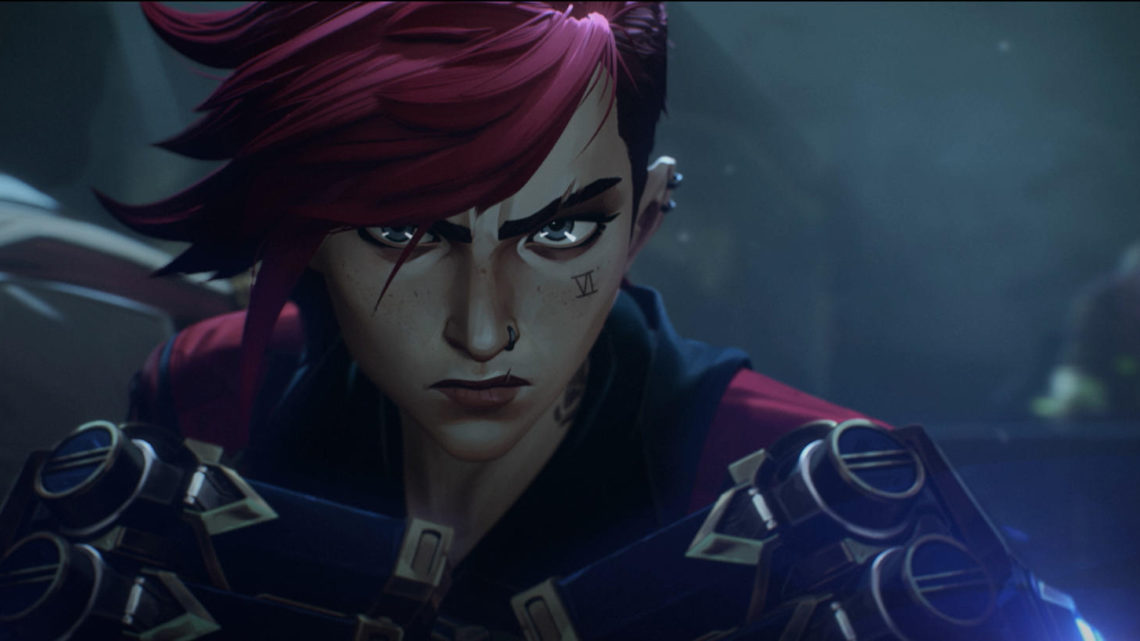 Riot Games Releases Trailer For Arcane Launching November 6
September 28, 2021
Arcane, Riot's first tv series, will premiere on Saturday, November 6.
The series is based from the famous MOBA game League of Legends.
The acts will launch on different dates. The first one on November 6, next on November 13, and the third on November 20.
Arcane, Riot's first tv series, will premiere on Saturday, November 6. The show will  premiere on Tencent video in China and Netflix globally just hours after the League of  Legends Worlds Final. 
The show is structured into three distinct acts with three episodes per act. The first three  episodes focus on the very beginnings of the two sisters and will launch on November 6.  The second act will launch a week later on November 13, and the third act will release on  November 20. 
The premiere of the show will be at the center of a global celebration for League of  Legends players. 
Nicolo Laurent, CEO of Riot Games: "Players all over the world love League and its universe. Their passion is what inspires us to create expressions of Runeterra worthy of their fandom. The launch of Arcane is the beginning of the next chapter for Riot and we can't wait for players to see what we have in store for them across games, entertainment, and sports."
"In recognition of this moment, we're putting players at the center of an amazing launch experience. Worlds and Arcane will combine to form a unified, global celebration, blending competition, entertainment, and community in a whole new way. Think about it like a super weekend for players."
Based on the world behind League of Legends, Arcane dives into the delicate balance  between the rich city of Piltover and the seedy underbelly of Zaun. Known across  Runeterra as the "city of progress," many of the most brilliant minds call these cities home.  But the creation of hextech, a way for any person to control magical energy, threatens that  balance. While Arcane holds the backstories of League of Legends champions, the series  is designed to stand on its own as a complex world filled with moral decisions, breathtaking  animation and suspenseful storytelling.
Christian Linke, Co-Creator of Arcane: "When we set out to produce Arcane, we  knew that we had something really special with the story of Jinx and Vi. We wanted  to explore the idea of what you would do for your family, what values you'd  compromise and the conflict you'd endure. The story, combined with the hand painted art style and nuanced character animation we created in partnership with  Fortiche, will bring players a rich glimpse into the world of League of Legends." 
Players will see some familiar faces in Arcane, like Jinx, Vi, Jayce, and Caitlyn, and learn  about the events that made them into the iconic champions we know today as we push  their stories forward. Players will also be introduced to some new faces too, like Vander  and Silco, who are both citizens of Zaun and play critical roles in shaping the evolving  world. 
Alex Yee, Co-Creator of Arcane: "Arcane is a story of duality. How characters  become divided across two halves of a city with values and opportunities that are  opposite but complementary. Each with their own merits and flaws. You may be  the hero in your story, but the villain in someone else's." 
The champions in Arcane are the ones players have come to love in our games. They  should feel very familiar, but there might be some differences from what you remember as  we've adapted them for the TV show format. 
The show will explore the extremes our characters will go to when family and tradition are  put at odds with their principles and beliefs. Their personal struggles impact the world in  ways they never expect and shape the future of the sister cities. 
Earlier this week, Riot announced the global voice actors for Arcane. Below is a selection  of the global English language cast: 
Vi – Hailee Steinfeld 
Caitlyn – Katie Leung 
Jayce – Kevin Alejandro 
Silco – Jason Spisak 
Jinx – Ella Purnell 
Mel – Toks Olagundoye 
Vander– J.B Blanc 
Viktor– Harry Lloyd
About Riot Games
Riot Games was founded in 2006 to develop, publish, and support the most player-focused games in the world. In 2009, Riot released its debut title, League of Legends, to worldwide acclaim. League has gone on to be the most played PC game in the world and a key driver of the explosive growth of esports.
As League enters its second decade, Riot continues to evolve the game while delivering new experiences to players with Teamfight Tactics, Legends of Runeterra, VALORANT, League of Legends: Wild Rift, and multiple work-in-progress titles, while exploring the world of Runeterra through multimedia projects across music, comic books, TV, and more. Riot has also launched a publishing group, Riot Forge, to collaborate with third-party developers on additional games set in the League universe. Forge's first title, Ruined King: A League of Legends Story, is a story-driven, turn-based role-playing game (RPG) being developed by Airship Syndicate.
Founded by Brandon Beck and Marc Merrill and led by CEO Nicolo Laurent, Riot is headquartered in Los Angeles, California, and has 3,000 Rioters in 20+ offices worldwide.
About Netflix Netflix is the world's leading streaming entertainment service with 208 million paid memberships in over 190 countries enjoying TV series, documentaries and feature films across a wide variety of genres and languages. Members can watch as much as they want, anytime, anywhere, on any internet-connected screen. Members can play, pause and resume watching, all without commercials or commitments.