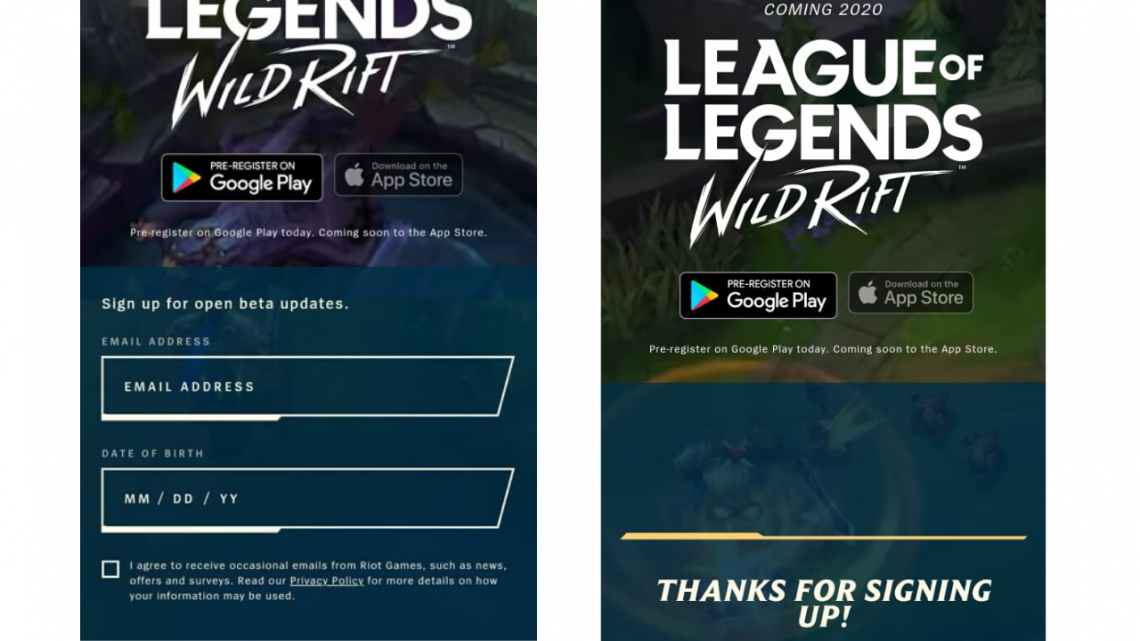 You can now sign up for League of Legends: Wildrift Beta
January 6, 2020
It's official, you can now sign up for the Beta for League of Legends: Wildrift.
You may sign up here https://wildrift.leagueoflegends.com/en-sg/.
Earlier today there were rumors that Riot has leaked a sign up page for Wildrift although it was not fully confirmed.
People have claimed that it's fake while others confirm it was legit and that they were able to login. People also said that Riot immediately took the page down.
Another thing to notice is that at the top of the page it says "Coming March 2020" so it is possible that it will be released by then.
However today, we were able to sign up for the beta. The text above was also changed to "Coming 2020". Riot may possibly not want to give anymore information.