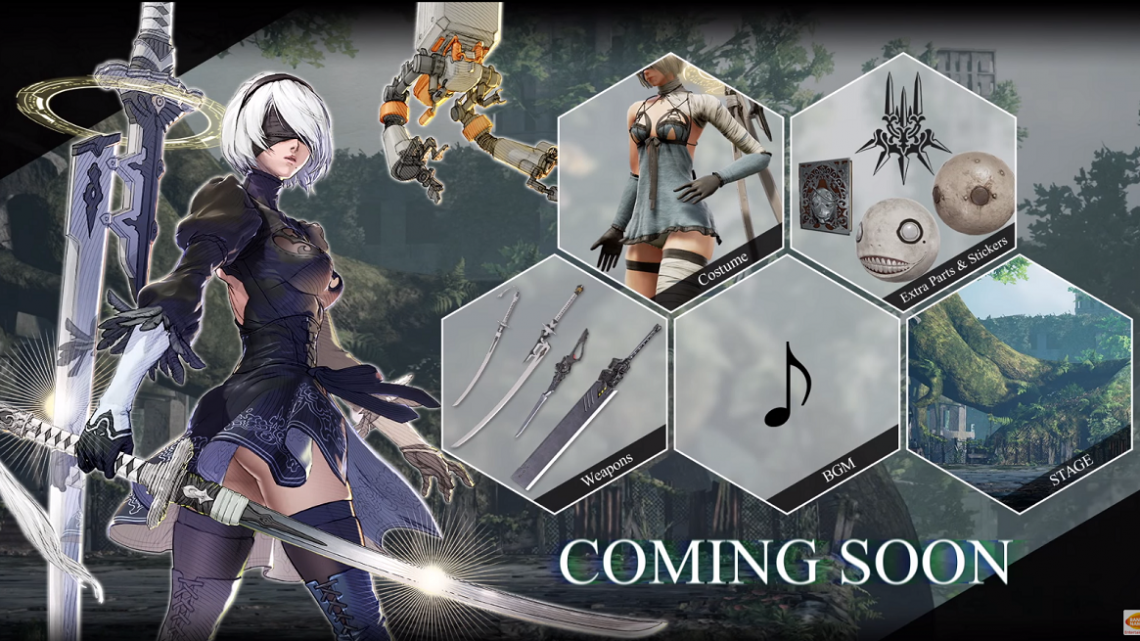 2B from Nier: Automata is coming to Soulcalibur 6
October 28, 2018
Bandai Namco recently revealed that Nier: Automata's 2B will soon be part of Soulcalibur 6's roster. She will come as a DLC for the game and will have the same iconic moves she had in Nier: Automata.
Here's a list of what's included in the DLC:
2B and her iconic moves from Nier: Automata
Costume
Weapons
New stage
Background music
Stickers
Accessories
You'll also get to see her dual blades in action, Virtuous Contract and Virtuous Treaty which you can see in the trailer. And as for you character creator addicts out there, you can use new items included in the DLC to add to your own unique heroes.
You'll unlock 2B along with her extras once you buy the DLC season pass as well. The season pass costs $29.99 or Php 1,395.00 (Philippine peso). Meanwhile you can also buy Tira separately which includes her own unique story in Soul Chronicle mode. The Tira DLC costs $5.99 or Php 285.00.
Check out more pictures of 2B from the official Soulcalibur's twitter.
『NieR:Automata』とのコラボが決定!有料DLC2弾として「2B」が参戦!小型剣・大型剣・槍・格闘武器を使い分け、あらゆる戦局に対応できるオールラウンダー。随行支援ユニット「ポッド042」と協力し、遠距離攻撃や波状攻撃を繰り出せるのも彼女の特徴です!https://t.co/wXnzGWFrhL #ソウルキャリバー pic.twitter.com/tOuWKkBRSA

— SOULCALIBUR (@soulcalibur) October 27, 2018