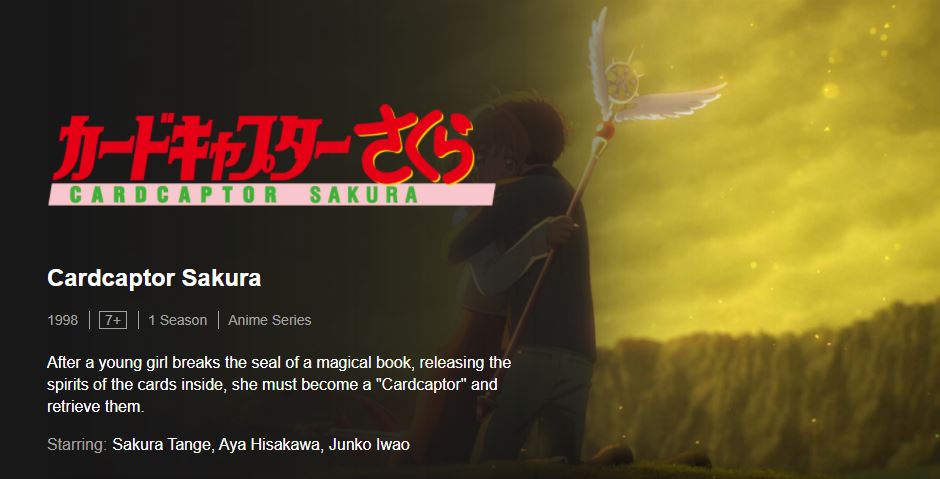 Cardcaptor Sakura is now showing on Netflix PH
November 17, 2020
Cardcaptor Sakura is now available to watch on Netflix PH.
It was a popular anime in the 90s with the anime being shown on local televsion ABS-CBN.
One of the most popular animes in the 90's was magical girl Card Captor Sakura or Card Captors in the US.
It was first teased to be shown in the US and the UK. It was shown in the US on June 1st while July 1st in the UK.
And now, Philippine fans get to relive the magical adventures of Sakura Kinomoto as she recaptures the Clow Cards that she had accidentally released.
The anime was a popular hit in ABS-CBN in the 90s. It ran from 1998 to 2000. It had 70 episodes with 3 seasons however there will only be 22 episodes with only just 1 season.
The anime also had two films namely Cardcaptor Sakura: The Movie and Cardcaptor Sakura Movie 2: The Sealed Card.
You can watch the first season of Cardcaptor Sakura on Netflix here.