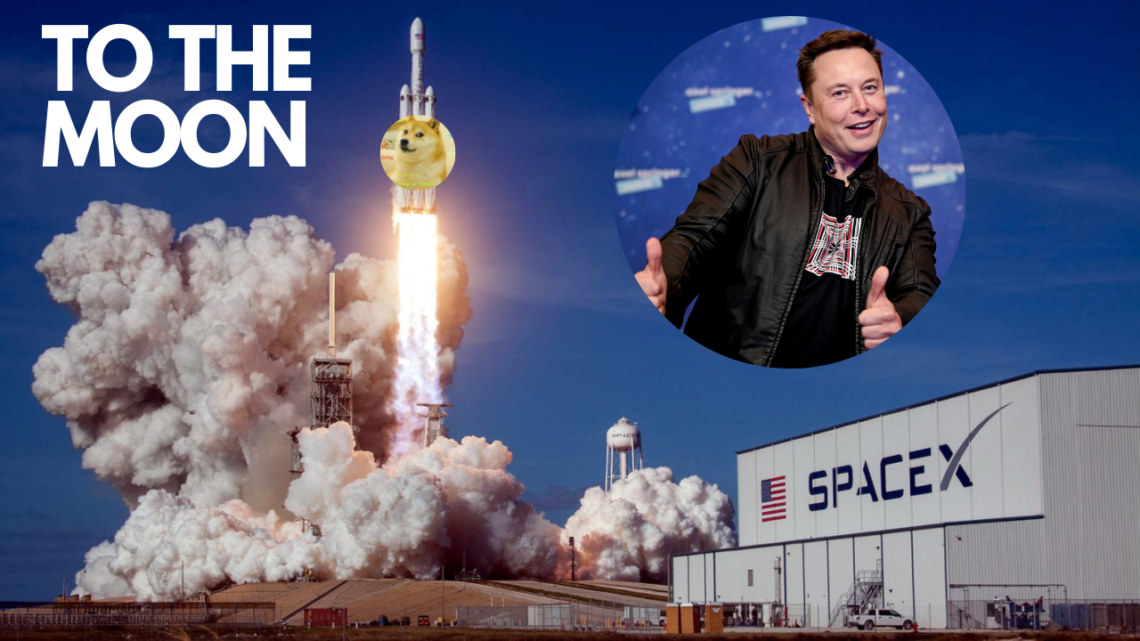 Elon Musk's SpaceX moon mission will accept Dogecoin as payment
May 12, 2021
Elon Musk announced on his Twitter that SpaceX will be accepting Dogecoin as payment for their moon mission called "DOGE-1 Mission to the Moon" which will launch in the first quarter of 2022.
He first teased the project back in April 1st which people assumed as a joke because of the date of announcement however, on May 10 he revealed that SpaceX is indeed putting Dogecoin to the moon and will be accepting Dogecoin as funding.
He adds that the mission will be paid for in Doge, will be the first crypto in space, and will be the first meme in space.
"This mission will demonstrate the application of cryptocurrency beyond Earth orbit and set the foundation for interplanetary commerce", Tom Ochinero Vice President of Commercial Sales for SpaceX was quoted in a statement. "We're excited to launch DOGE-1 to the Moon!"
Eccentric billionaire and formerly the world's richest man, Elon Musk has always been very vocal on Twitter that he even got in trouble for his tweets.
The billionaire is known to love anime, video games and of course, the meme coin Dogecoin wherein last week, he appeared in SNL to speak about the crypto that has been taking over the world. Despite the fact that Doge did drop while he was live on SNL, Elon Musk isn't stopping talking about Dogecoin.
He first teased about this moon mission back in April. It was tweeted in April 1 so naturally, people will think this is just a troll or an April Fool's joke.
Except it wasn't.
Now he officially announced that they will be literally putting Dogecoin to the moon.
Yes. Dogecoin will literally go to the moon. To the actual moon. This is not the figure of speech that the Dogecoin moon boys over at Reddit are cheering about but an actual Dogecoin being put on Earth's moon.
And what better way to fund the moon mission by of course accepting Dogecoin as payments.
Elon Musk has always been eccentric but even then, this is a great marketing tactic for SpaceX. Space Missions aren't always mainstream and have always been taken seriously, Elon Musk is taking the seriousness out of space missions and adding memes to it so more people can enjoy the ride.
He adds that:
the mission will be paid for in Doge.
Doge will be the first crypto in space.
And will be the first meme in space.
He calls the mission "DOGE-1 Mission to the Moon" and will launch in the first quarter of 2022.
"This mission will demonstrate the application of cryptocurrency beyond Earth orbit and set the foundation for interplanetary commerce", Tom Ochinero Vice President of Commercial Sales for SpaceX was quoted in a statement. "We're excited to launch DOGE-1 to the Moon!"