Fedmyster removed from Offline TV after serious allegations of sexual misconduct from LilyPichu and Yvonnie
June 29, 2020
Fedmyster, a long time member and content producer of Offline TV has been booted out of the house and the group after allegations of sexual misconduct have surfaced.
Fedmyster has responded to all of the accusations and his removal from Offline TV
Note: We would like to warn viewers that the following write up may contain depictions of illicit or "lewd" physical acts as shared in particular stories. We also would like to encourage all readers to respect the privacy of all the involved personalities regarding this matter.
On June 27, 2020, Fedmyster – real name Federico Michael Gaytan, was recently removed from Offline TV after current OTV house manager Yvonne 'Yvonnie' Ng accused him of sexual misconduct. Ever since such allegations against Fedmyster have surfaced, Offline TV decided to cut ties with him, that also includes kicking him out of the OTV house.

Offline TV also released the following statement on Twitter regarding Fedmyster's removal:
"We strive to be a place where everyone can feel comfortable and safe. With that in mind, Fed has been removed from Offline TV. He will also no longer be living with us. We wholeheartedly support Yvonne, her statement, and anyone else who has the courage to share their story."

OfflineTV's public statement after hearing Yvonne's story
Who is Fedmyster?
Fedmyster (real name Federico Gaytan, often called "Fed" for short), is a Youtube content creator and streamer who was known for his IRL streams. He is also a video editor and has previously worked with League of Legends personality, streamer, and former pro player Christian "IWilldominate" Rivera as his video editor. Fed would later collaborate with Offline TV, producing content for the group that has garnered millions of views and proving to be popular to the OTV fanbase. He would eventually be made officially part of Offline TV due to his contributions.
Yvonne's Story with FedMyster
On June 28, 2020, current OfflineTV house manager Yvonnie (Yvonne Ng) shared her story in a twitlonger post regarding her encounters with Fedmyster, detailing her friendly relationship to Fedmyster as fellow Offline TV colleagues. She also called Fed as the first friend she made in the group. They would hang out together often in the house, and in her bedroom.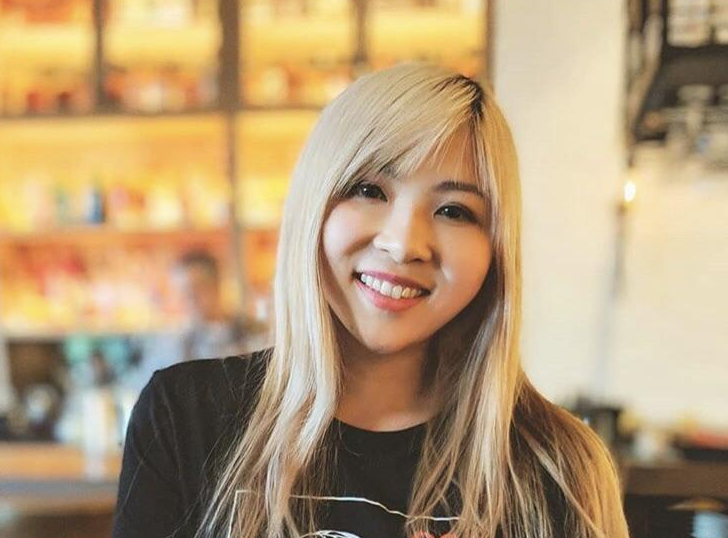 "I wanna start this off by saying, Fed was the first friend I felt like I made at OfflineTV. He was very welcoming and I spent the most time with him out of everyone. We got along really well and quickly became really really good friends. We would go on late night food runs, and watched movies together in my room since I had a TV. He fell asleep frequently there and it became a pretty normal thing. We always stayed on our sides of the bed, and nothing ever really happened…until it did."

– Yvonnie's first paragraph telling everyone about how FedMyster was the first friend she made as part of OfflineTV.
She detailed in her story some of her uncomfortable encounters with Fed. She also claims that this encounter has happened more than once.
Fedmyster, in a drunken state, would lie down next to Yvonnie on her bed and would grab her hand and held it. Fedmyster would also grab Yvonnie's hand and brush it against his cheek, then kiss it after.
Fedmyster would also stick his hand inside Yvonnie's sleeve and touch the sides of her chest.
Yvonnie and Fed would talk over these encounters the very next day with Fed claiming he doesn't remember anything happening between them.
At the time all of this was happening, Yvonnie had a boyfriend.
Yvonnie has stated that she has kept this secret for a "very long time" from everyone even from those in the Offline TV house. The only people who have known about Yvonnie's encounters with Fed were her boyfriend at the time and a close friend of hers. She thought that by telling the entire OTV house about Fed's uncomfortable advances towards her, that Offline TV would fall apart. Rather than tell everyone else about Fedmyster, she proceeded to just live normally with the OTV house, and playing video games such as League of Legends as a means of keeping herself busy.

LilyPichu's encounters with Fedmyster
In Yvonnie's twitlonger post, she also stated that FedMyster has done very similar physical advances towards LilyPichu (Lily Kai). Lily has granted Yvonnie permission to share her story.
"When she was going through her hard breakup with Albert, Fed also walked into her room while she was drunk. She was laying down and he asked if she wanted a massage

"She said sure, and he started off massaging her leg, and then up her thighs. A week or so later, he was drunk and laid down next to her, and told her he liked her. She then felt uncomfortable with everything, and he asked her to not tell anyone what happened."

– LilyPichu's encounters with Fed, as told by Yvonnie
LilyPichu herself has released a twitlonger post detailing her experiences with Fedmyster and the events tied to it such as her breakup with Albert Chang.
Note: LilyPichu herself has deleted the tweet containing the twitlonger story but the Twitlonger link itself is still available.
"When Albert cheated on me November of last year, I spiraled into depression again. A week later, I was still hurting very badly. I drank one night. Fed came into my room and asked if I wanted a massage. I agreed. He massaged my legs, from my feet to my upper thighs. He came to my room again, drunk, and laid on my bed. He said he liked me. He started to visit me a lot. I was confused because I always saw Fed as a good friend, and it hadn't even been two weeks since Albert cheated on me.

I gently shut him down, and started to avoid him for the next few weeks because I felt a little uncomfortable. He eventually got over it, and asked me not to tell anyone."

– LilyPichu details her encounters with FedMyster and his advances.
Fedmyster Responds
Following all of the accusations against him and his removal from Offline TV, Fedmyster has made tweets regarding his situation with Offline TV and the women involved.
According to Fed himself, his absence from social media was due to him being talked to his friends about his actions.
Fedmyster claims that he had no intentions of acting maliciously towards the women in Offline TV's house, stating that while he has issues that may trouble friendships, he is no predator and he never wanted any of the drama with Offline TV to happen.
Yvonnie's final words towards Fed:
In Yvonnie's twitlonger post detailing her experiences with Fed, she pleads everyone to hold back their hate towards Fed, telling everyone that despite what he has done, he is still human and wishes that sharing her story is not a means of destroying Fed's career but as a message to other women as a warning.
"Lastly, please remember that FED IS HUMAN, and refrain from extremely hurtful comments that I know he's going to receive. Words can have a very scary impact, and again I want to emphasize that my intention with this statement is not to destroy him. I just felt a strong need to speak my truth and put a warning out there to other women until he does get better. I don't believe he's a bad person deep down, he is someone that even to this day I can't help but care about, and things would honestly be a lot easier if I didn't."

– Yvonnie's last few words regarding her situation with Fed, telling everyone who has read her story to not fling any hate towards him.
Sources:
Yvonnie's Twitlonger post – http://tl.gd/n_1sr9tik
LilyPichu's Twitlonger post – here (She has deleted the actual tweet containing the twitlonger post but the link remains)