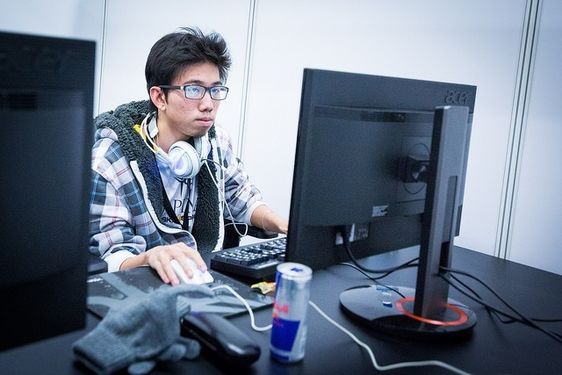 Kuku's Manager apologizes regarding the alleged lie in Kuku's Apology saying it's his fault
November 15, 2018
The incident of Kuku calling a Chinese player a racist remark has sparked countless criticism not only on Kuku but racism in video games in general. This led to Kuku eventually apologizing about his actions but he also claimed that the reason he called the Chinese player that word is because someone in their game was named that.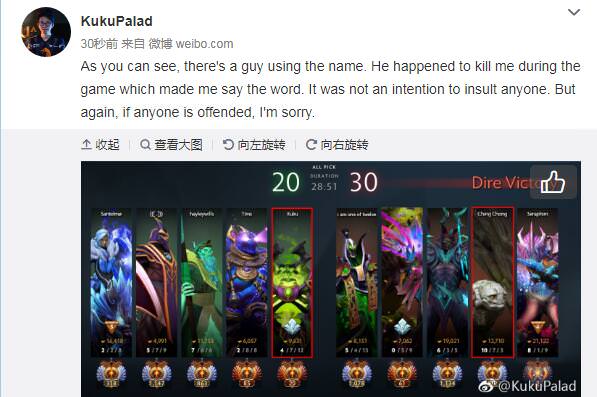 Kuku also apologized on his personal Facebook but he did not delete it.
Reddit sleuths finds a loophole in Kuku's apology
According to Kuku he called the player that word because his name was such but Reddit sleuths found out that the name was only changed after Kuku's apology meaning the player's name was not racist remark then implying that Kuku lied.
Excerpt from the Reddit thread:
this is the match he talked about:
https://www.dotabuff.com/matches/4198834964
Tiny's ID is indeed "Ching Chong" right now
however, steam keeps recent user changes
https://steamcommunity.com/id/beaverino019/namehistory
📷
Name Changed – 2 Nov @ 6:28am – Ching Chong
📷
Name Changed – 24 Oct @ 4:00am – Losing streak
📷
Name Changed – 23 Oct @ 10:10pm – TILTED AS FYCK
so it appears that Tiny only changed his ID to "Ching Chong" after the situation made its way to reddit.
some people asked kuku to explain this, but several minutes later he deleted the weibo.
Was Kuku lying? Kuku's Manager comes forward to apologize
Well Kuku's manager came forward with new information as to how exactly it all went down and why Kuku deleted the apology. Apparently, according to Paulo Sy who is Kuku's manager, he was the one who came up with the idea of covering up what Kuku did seeing that someone was named the racist word. He took the opportunity failing to realize that Steam logs all name changes.
He wanted to clear the name of his player but made things worse. He also adds that he did not contact or pay the player to intentionally change his/her name.
"After seeing some posts on Kuku's weibo, that someone was named (*hing *hong) on his game and tried defending Kuku, I checked the match ID. I did saw on the screenshot that someone was indeed using the name not knowing that it was only change hours before and had a different name during the game. I saw that opportunity to cover up what Kuku did. As a manager, I always saw my job as someone who should make everything easier for the team. Instead, I made it worst. After a few minutes, I posted on Kuku's weibo account the 2nd post (Claiming that Kuku only said the word because someone is using it) which I also deleted hours later after confirming that I was wrong. But I want to clarify that I did not pay nor contacted the player to intentionally change his name."
So why did his manager stay quiet?
He messed up once already so he decided not to make a bigger mess by staying silent. However the guilt was too much to bear because Kuku is being criticized even more for the lies.
Why did I just confess now? I was a coward. After I failed heavily on that moment, I didn't want to mess anything up anymore. I just wanted to stay silent. Instead of making my player's life easier, he suffered more and it's something I can't stand to see anymore. Kuku is a good kid. Yes, he is stupid enough to say things he don't fully understand and mean but he didn't lie to anyone. It was me. I know that the effect of what I did has brought both TNC and Kuku problems they shouldn't have. There is no excuse for what I did and I will accept the consequences of my actions.
You can read his full apology below.