Pewdiepie drops a diss track "congratulating" T-Series in surpassing him
April 1, 2019
Off
By
syncdev
T-Series has surpassed Pewdiepie awhile back already but Pewdiepie didn't acknowledged it in a video before. Although he has mentioned that he has been waiting for T-Series to surpass him so he can upload a video about it.
He also admits that this video has already been edited and will be uploaded once T-Series surpasses him. However, with the support of the "Bro Army" and the hundreds of online personalities (like MrBeast), to celebrities and even Adult Film stars (yes, don't ask me how I know) supporting him, Pewdiepie keeps climbing back in subscribers. There has been a worldwide effort to keep Pewdiepie at the top.
Today, however, T-Series seems like it will stay at the top or at least stay there for quite sometime. This has prompted Pewdiepie to finally acknowledge his 'defeat' with a diss track.
He collaborated with Roomie who is known for his One guy, 43 voices video and Boyinaband whom he "collaborated with" before in the past when he was an extra in iDubbbz's diss track on Jake Paul.
Is this the video he has talked about months ago? We're not really sure. Boyinaband talks about how they produced the music video and this seems to be the video that Pewdiepie has been talking about uploading once T-Series' surpasses the Swedish Boi. It's a well produced and catchy diss track. He highlights T-Series' past of selling pirated Bollywood songs as well as the alleged tax evasion claims against them.
He even hilariously insults T-Series while letting them know that talking trash isn't defamation.
One Last Brofist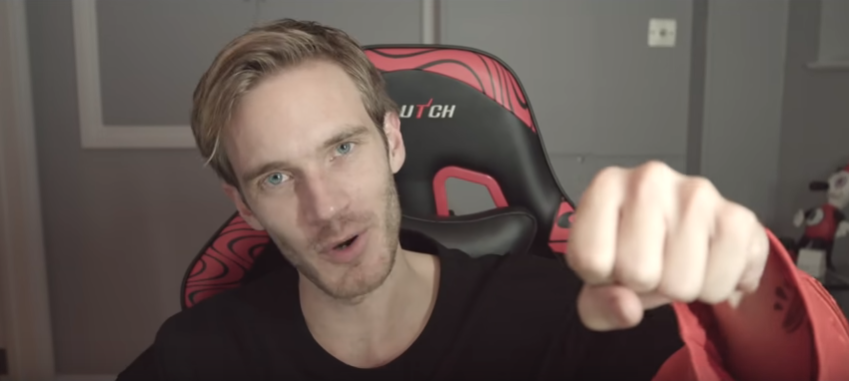 Towards the end of the video, Pewdiepie sincerely thanks all his fans as well as his Indian Bros. He mentions his loyal fans sticking with him despite his many controversies.
And at the very last part, we can see MrBeast clapping. MrBeast is known as one of the main people that has advertised Pewdiepie. He is known for his over-the-top videos and for his valiant efforts to keep Pewdiepie at the top even going as far as advertising him in the SuperBowl in wherein ESPN hilariously tweeted.