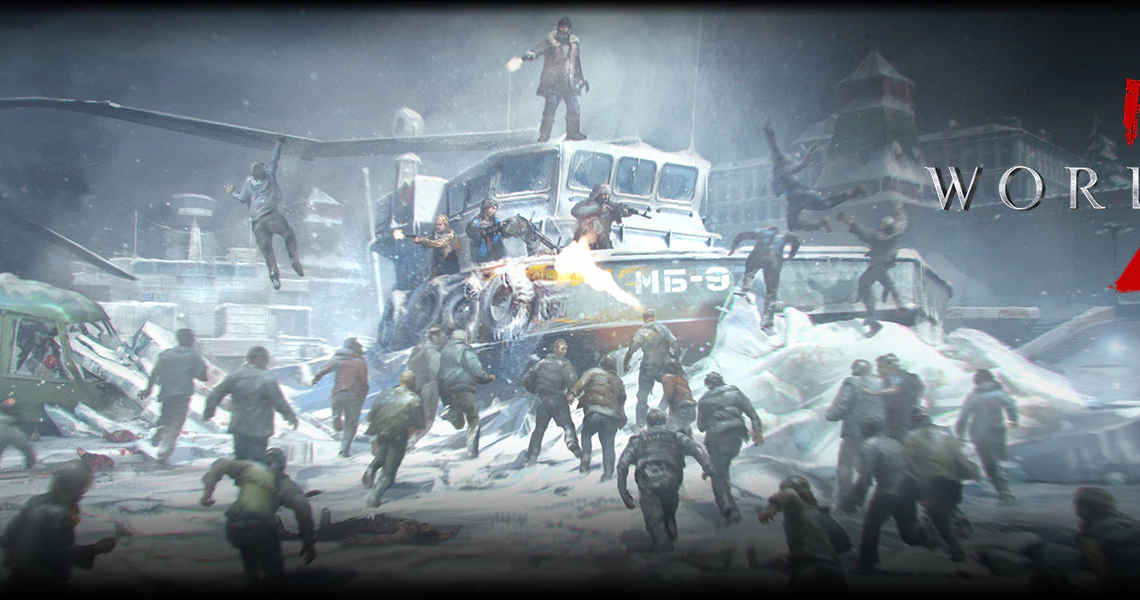 World War Z trailer Shows Players Fighting Against Zombies and Other Players
February 11, 2019
The new zombie game trailer inspired from the movie/novel World War Z has hit the shelves and it looks a lot more chaotic as players are not only pit against the horde of zombies but also fellow players as well.
In the real world, it would be possible for fellow humans to fight each other for lack of resources and this would be happening in this game as well.
There will be 2 teams and each team will have 4 players each much like the classic "squad" take popularized by Left 4 Dead and borrowed by Battle Royale games like Fortnite and PUBG.
The trailer is in snowy Moscow, Russia as we see the players fend off the relentless zombies and the enemy team.
There will be 5 different modes: King of the Hill, Swarm Deathmatch and Swarm Domination.
If you want to play World War Z, you wouldn't be able to find it on steam as it would be an Epic Games Store exclusive. We currently have no specific release date as of yet but it could possibly be sometime in 2019.