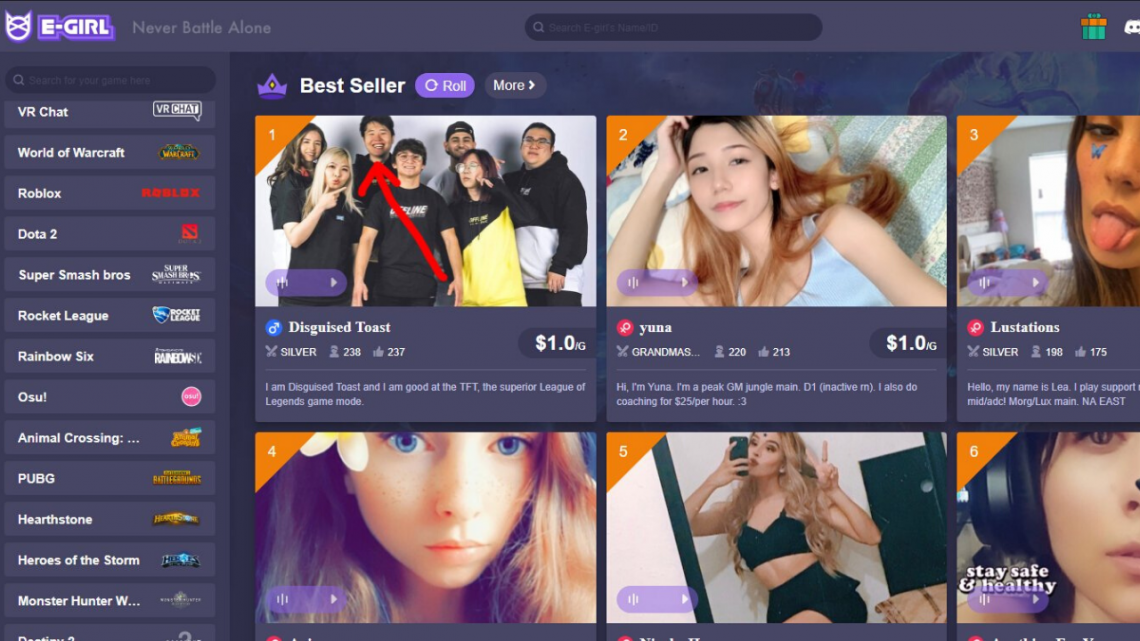 Disguised Toast a male streamer becomes the no. 1 "e-girl" in the world
April 3, 2020
Disguised Toasts becomes #1 e-girl on egirl.gg.
He thanks Fedmyster's community of thirsty men for supporting him.
Disguised Toast a former Twitch streamer who has now moved to Facebook, managed to be the "#1 e-girl in the world", well #1 e-girl on egirl.gg at least.
Egirl.gg is a website where you can hire "egirls" to play with you. The website features a lot pretty girls who are usually streamers that you can hire to play with you on a variety of games.
The prices vary as well as the amount of time you can play depending on which egirl you hire. The price can go as low as $1.00 and as high as up to $20.00.
The games you can play with them vary such as CS:GO, League of Legends, Call of Duty, Fortnite and many more.
Disguised Toast thanks his fans
Disguised Toast thanked his fans and gave a special shout out to his fellow Offline TV friend Fedmyster and his "community of thirsty men" in which he adds "took me awhile but I managed the service all 200 of them".
You can check out his egirl.gg profile here and maybe you can hire him as well.