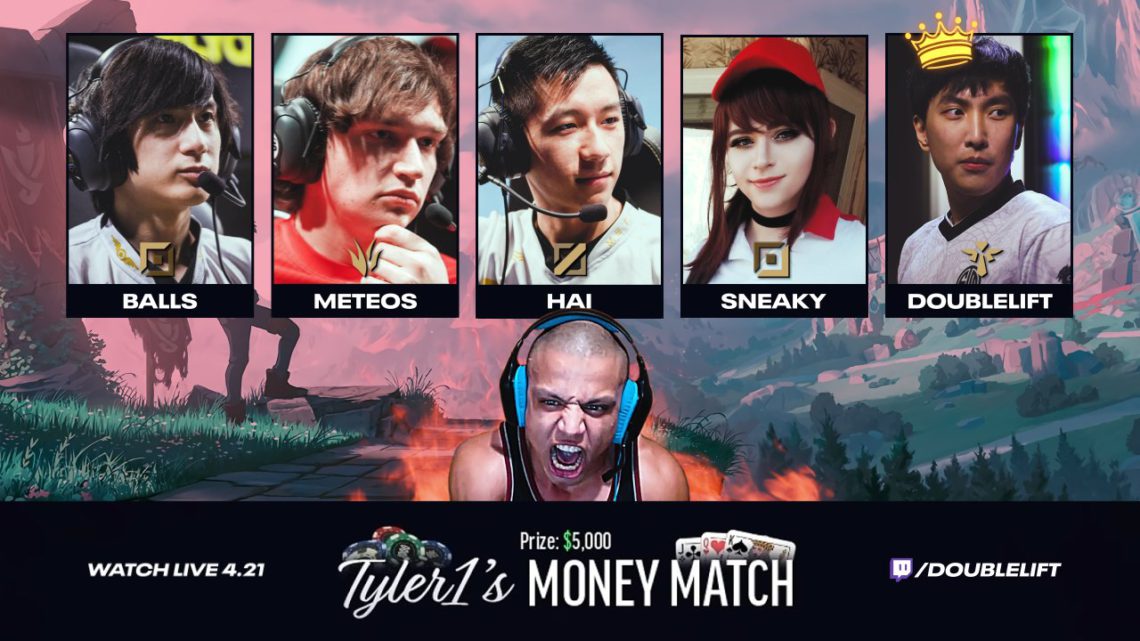 Doublelift joins old Cloud9 Team for Tyler1 Money Match
April 9, 2021
Doublelift has announced on his Twitter that he will be joining the original Cloud9 roster to play on Tyler1's Money Match.
The Money Match will be on April 21 with a $5000 prize.
The full Cloud9 roster that will be competing in the Money Match is Balls, Meteos, Hai, Sneaky and Doublelift.
Doublelift will move to the support role while Sneaky takes over the carry role.
Super hype and reformed streamer Tyler1 has announced that he will be hosting another money match event. Tyler1 who is known to be a loud, obnoxious and yet funny streamer has been hosing League of Legends tournaments. He is mostly known for his Tyler1 Champion Series or TCS, a tournament whose players are mostly prominent names and streamers in the League of Legends scene.
For $5000, streamers and LCS players alike will battle it out on Tyler1's Money Match.
Prominent streamer and former LCS champion, Yiliang "Doublelift" Peng has announced on Twitter that he will be teaming up with the old roster of Cloud9 which includes Balls, Meteos, Hai and Sneaky. This roster has dominated the LCS back in 2013 and 2014.
Lemonation was also included in the roster however he will not play in the Money Match.
Doublelift is well-known in the NA scene as one of the best AD carries but he will be giving the spotlight as he moves to the support role with his partner and famous genderbending cosplayer Zachary "Sneaky" Scuderi.
Sneaky has been the bot lane carry of Cloud9 who has helped Cloud9 dominate the NA scene so this no brainer that Sneaky will be taking over as the carry for Cloud9 x Doublelift team.
Doublelift who is now a retired pro-player is still signed with TSM as one of their full-time streamers. He has been active this year and has been garnering views by co-streaming the LCS.
Tyler1's Money Match will be later this month on April 21 and the winner will take home a $5000 prize.