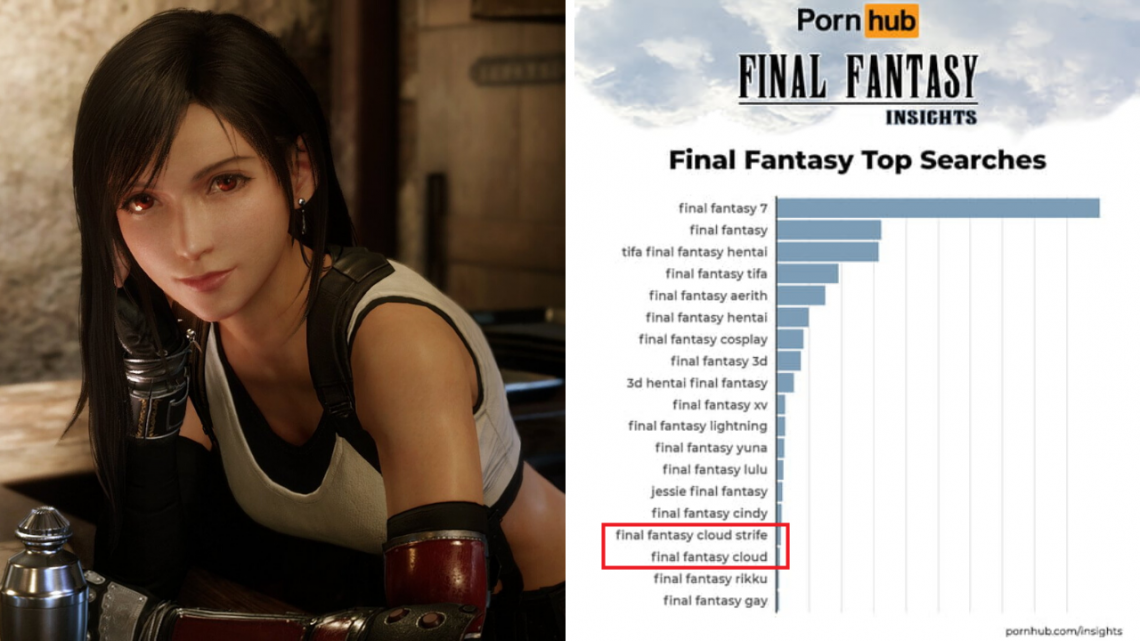 Final Fantasy 7 has become the most searched thing in Pornhub
April 18, 2020
Final Fantasy 7 has topped the charts as the most searched keyword on Pornhub after FF7 Remake's release on April 10.
Final Fantasy Top Searched characters are Tifa and Aerith being second.
Even Cloud is being searched on Pornhub. He is also the only male Final Fantasy character to make it to the list.
The demographics are mostly men and PlayStation users considering the fact that as of right now, FF7 Remake is a PlayStation exclusive.
Other terms being searched are "Overwatch", "Jill Valentine", Resident Evil. Overwatch has always been a popular term on Pornhub and the release of RE3 Remake would be the most likely reason people have searched for the term.
Final Fantasy 7 Remake was released on April 10, 2020 much to commercial and critical success, and its one of the hotter topics talked about as of late in the internet.
As an old saying goes, "If it exists, there's porn of it", a rule of the internet better known as "Rule 34". Final Fantasy 7's remake exists.
With the release of the Final Fantasy 7 Remake, it has become the most searched term in Pornhub, peaking at +7631% increase of searches. Here are the statistics courtesy of pornhub.com/insights.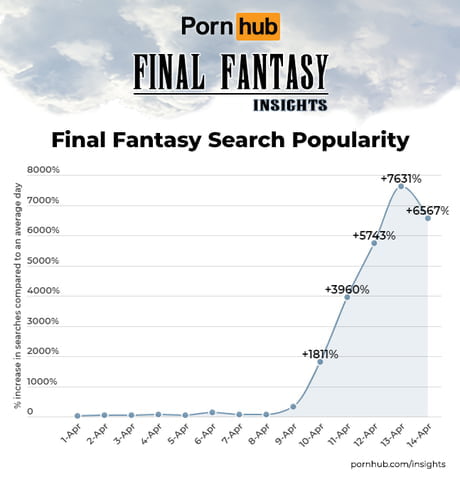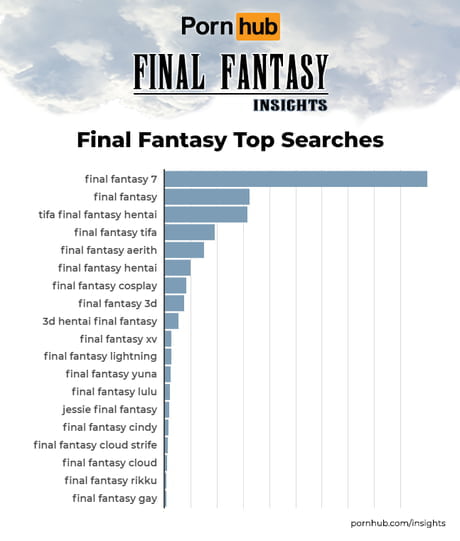 Tifa is the top most searched Final Fantasy character in Pornhub with Aerith coming close. Other notable characters are Lightning, Yuna, Lulu, Cindy, Rikku and of course the main character of FF7, Cloud Strife.
Interestingly enough, Cloud Strife is the only male Final Fantasy character to make it to the list.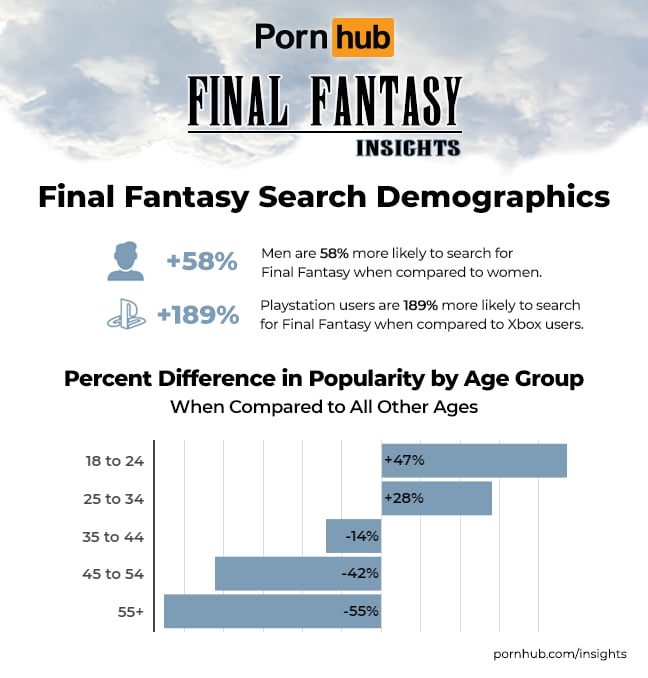 A newly released video game becoming a hot search topic in Pornhub is a common occurrence. Previously, Blizzard's Overwatch was the most searched video game related word in Pornhub.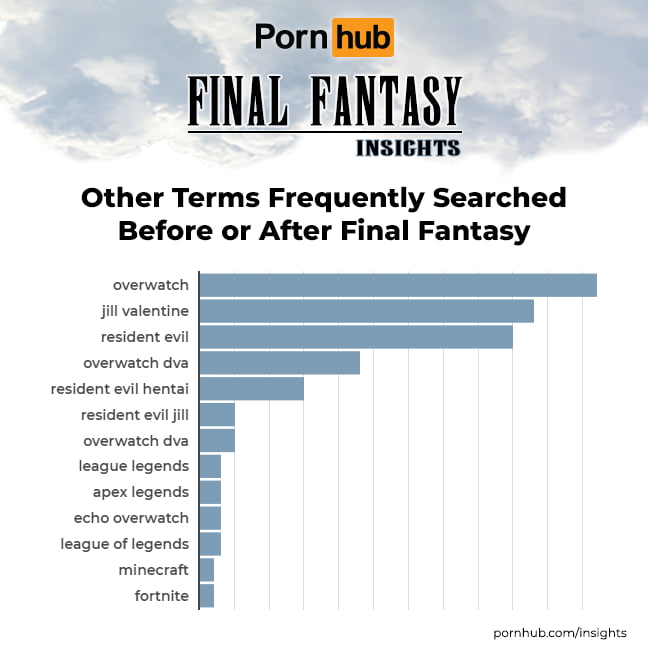 Final Fantasy 7 is one of the most beloved and popular RPGs of all time. It is loved by millions of gamers and fans, and its not surprising that a shadier side of the fanbase also enjoys a certain fantasy when it comes to their favorite Final Fantasy game.