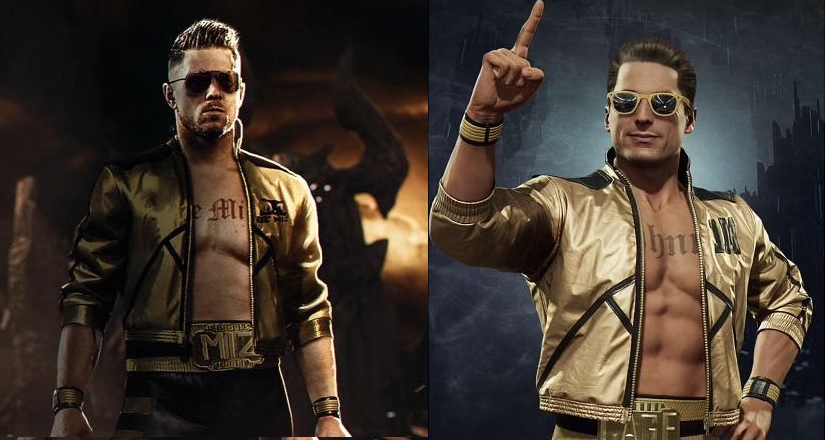 Former WWE Champion The Miz wants to be Johnny Cage in Mortal Kombat 2
May 1, 2021
Mortal Kombat had a successful reboot this 2021 that boasts a worldwide box office sales of $51,102,503 dollars. However, the movie did not include Johnny Cage.
The movie's screenwriter Greg Russo revealed that they originally wanted to put Johnny Cage is a character they originally wanted to add however, Kano was already in the film.
Enter former WWE Champion The Miz. The Miz questioned why Mortal Kombat had no Johnny Cage and has said he should play the part in Mortal Kombat 2.
2021's Mortal Kombat has been a widely successful movie adaptation and cinematic reboot of the beloved fighting game franchise, currently boasting a worldwide box office sales record of $51,102,503 US dollars, counting both international and US based sales with the potential to increase with future sales. While criticisms of the movie has been divided due to its story and some of the actors' performances, its action scenes, on-screen violence, and Josh Lawson's performance as Kano has fans craving and clamoring for more, with the movie's ending teasing a potential appearance of the Mortal Kombat universe's top billing actor and celebrity, Johnny Cage.
Where was Johnny Cage in Mortal Kombat?
Some fans have wondered why Johnny Cage, one of the most iconic and memorable characters in Mortal Kombat, was absent from the film. The movie's screenwriter Greg Russo revealed via an interview with CinemaBlend why Johnny Cage was not in the movie.
We know who the classics are. We know who's in there. And it was about trying to fit them all in. Johnny Cage is a character that we wanted to put in there. Ultimately the reason he's not in there is because of Kano, and we ended up loving Kano [Josh Lawson] in that role more.

I'd rather save them and do them right. Introduce them correctly later than try to jam them into a role where it doesn't feel natural.

Greg Russo revealing why Johnny Cage was not in 2021's Mortal Kombat film
According to Greg Russo, Johnny Cage was originally planned to be in the film to serve as the smug and arrogant character but Josh Lawson's performance was Kano was so beloved by the filming crew that they ultimately decided to let Kano be the film's smug and arrogant character. Greg Russo did mention a potential appearance by the Mortal Kombat universe's hollywood action star as a means of building the rebooted Mortal Kombat film universe.
This leaves one very particular question: Who should be Johnny Cage in Mortal Kombat's future sequel? One man boastfully answered in social media who should play such role, WWE's The Miz.
The Miz wants to be in Mortal Kombat 2
Ed Boon, the current Creative director of the Mortal Kombat games with Netherealm Studios, and one of the original creators of the franchise has expressed enthusiasm via a retweet, stating that The Miz "makes a compelling case"

While Ed Boon himself may approve of The Miz being Johnny Cage, several replies and reactions to both The Miz and Ed Boon's threads were more critical, citing that there should be other actors who should play Johnny Cage in a Mortal Kombat sequel, with some mentioning the likes of Scott Adkins, Zachary Levi, Ryan Reynolds, and James Mardsen.
The twitter users also cited that one of the strengths of 2021's Mortal Kombat film was the use of relative unknown or lesser known actors to play the characters, while The Miz is no stranger in the public eye due to his long tenure in professional wrestling, many users deem The Miz to be unfit to play a major role in any film due to his poor portfolio of movies. Some twitter users also made snarky and humorous answers on why The Miz can be Johnny Cage in Mortal Kombat. One user humorously responds with this:

Who is The Miz?
The Miz, real name Michael Gregory Mizanin, is an American Professional Wrestler, actor, and media personality who is currently signed in WWE (World Wrestling Entertainment) as part of Monday Night Raw's roster.
The Miz is one of WWE's longest tenured currently performing superstars. He has been performing with the company since 2006 and since then has become one of the wrestling promotion's most recognizable superstars, due to his performances as a smug and arrogant villain that people love to hate , with his current character being that of a "Hollywood A-Lister". His charisma, speaking ability, and microphone skills are often praised by wrestling fans and critics alike. His one of his signature catchphrases is simply calling himself "AWESOME!", which connects with his current wrestling persona.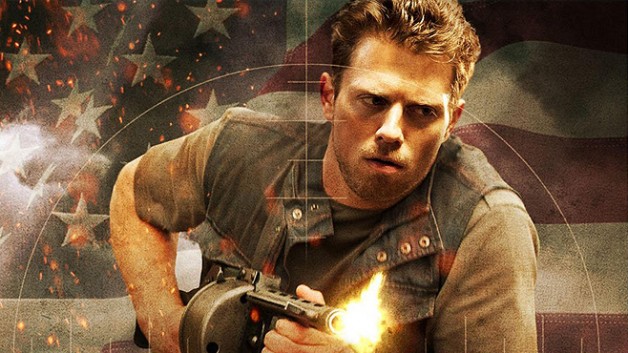 In terms of an acting career, The Miz (Mike Mizanin) has starred in nine films, four of which are a starring role in The Marine line of films, a role originally held by iconic WWE figure and part time superstar John Cena. He has also appeared in other films such as Queens of the Ring, A Christmas Bounty, Scooby Doo! Wrestlemania Mystery, Santa's Little Helper, and a Cameo appearance in Fighting With My Family as his wrestling character. The Miz has also appeared in several television roles asides from wrestling.
In terms of his recent wrestling achievements, his most recent title win was the WWE Championship, which he won during 2021's Elimination Chamber Pay-Per-View event, where he cashed-in his Money-in-The-Bank contract to defeat the defending WWE Champion Drew McIntyre who survived and won the event's Elimination Chamber match.
The Miz would then lose his championship to now current title holder Bobby Lashley the next night in an episode of Monday Night Raw.