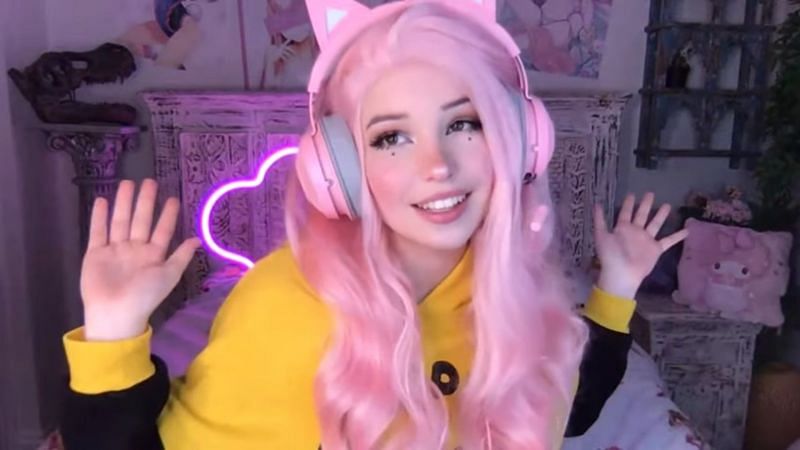 Influencer Belle Delphine makes $1.2 Million a month with OnlyFans
May 1, 2021
Influencer Belle Delphine makes 1.2 million a month on OnlyFans.
Despite her antics on social media being known as a heavy troll, she still managed to gain a massive following.
And that is her monthly earnings since she joined and flourished in the platform. She plans to make even more money by "milking her fans".
Belle Delphine is no stranger in the internet. Ever since her popularity skyrocketed online with her make up tutorials, photoshoots, lewd cosplays, and raunchy music videos, she has built a divided reputation amongst people as one of the most notorious individuals in the current modern age. In 2019, she even sold her own "bathwater" for $30 USD a bottle, and was successful on that endeavor, having sold everything out in just 3 days. However, she has also ran afoul with the terms of service of most other online platforms such as YouTube and Instagram, often getting banned then having the bans uplifted, or in Instagram's case, was permanently banned, and re-joined the platform by making a new account. She has even poked fun at her own fans by promising that she'll engage in pornographic content by making accounts in adult websites, making making videos for said pornographic platforms only for those to be a ruse. In late November of 2019, she would leave social media for months, leaving fans wondering what happened to her, often spawning several rumors involving her such as a false death, an alleged arrest, and a peculiar event involving small furry animals, none of which are verified by any authority.
The 21 Year old Belle Delphine, real name Mary-Belle Kirschner, was born in South Africa before moving to London, where she currently resides. She currently has accounts in Instagram, YouTube, Patreon, Twitter, and in her latest endeavor, OnlyFans, where she has managed to score 1.2 Million Dollars a month as reported by business media outlets The Spectator and Business Insider, and verified by Belle Delphine herself in a talk with Logan Paul's Impaulsive Podcast.
Yeah, it's $35 a month… I don't want to say [how many subscribers I have]. I am being actually being quite open recently. I decided, well I'll just say it. I think, we're all, the main people on OnlyFans, roughly about the same. And at the moment it's like $1 mil a month.

Belle Delphine, talking about her OnlyFans earnings with Logal Paul in the Impaulsive Podcast.
Belle Delphine and OnlyFans
In June 2020, Belle Delphine uploaded a music video in the style of the song "Gooba" from the controversial American rapper 6ix9ine which promoted her newly opened TikTok, Instagram, and OnlyFans accounts, marking her return to social media after declaring that she would take a break from doing anything online following several cases such as the banning of her original Instagram account in July 19, 2019 amongst many controversies, which may have led to her sabbatical from social media back in 2019.
Around this time period, Belle Delphine has focused on making content on her OnlyFans account. In the same time period, she has also kept herself active on twitter, posting photos of her usual stunts and antics, and promoting future material that may appear on her OnlyFans, one of which was a major announcement of a video that she will be posting on Christmas Day.
On Christmas Day of 2020, Belle Delphine kept her promise and uploaded her video in OnlyFans, which featured her boyfriend. It was also a sign of Belle Delphine's career moving forward from partial nudity which has defined much of her gimmicks and antics for years.