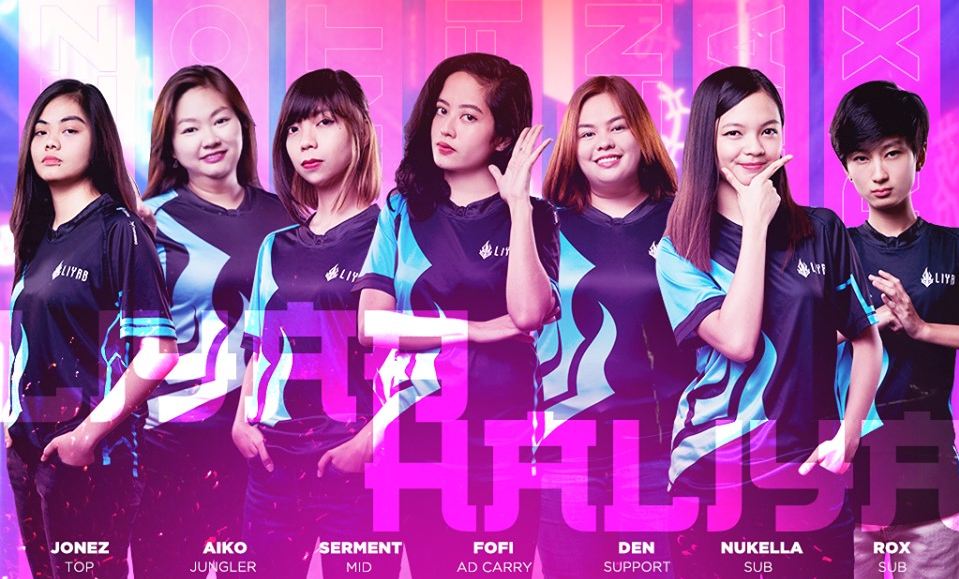 Meet Liyab Haliya – the Philippine representative in the Female Esports League finals
September 6, 2019
After a dominating performance in the Female Esports League Philippine Qualifiers, GGTY has garnered the attention of the masses to show that female talent is thriving in the Philippines. Sweeping the competition going as far as being undefeated, Globe along with Mineski under the banner of Liyab Esports acquired GGTY to form Liyab Haliya, a pair of all-female teams in Arena of Valor and League of Legends. This initiative is both by Globe and Mineski to expand their commitment to growing a more inclusive esports industry in the Philippines.
Globe continues its commitment to growing a more inclusive Phillipine esports industry with Haliya. Through the introduction of 5G technology and our first all-female professional esports team, we aim for the online gaming experience to reach new heights and set the local industry's place as a major player in the global arena.

Nikko Acosta, Senior Vice President for Content Business Group and Product Management at Globe
Meet the team
The name Haliya comes from the masked moon goddess from Bicolano folklore who battles monsters such as the Bakunawa. Both the Arena of Valor and League of Legends teams will compete in local and foreign tournaments such as the Female Esports League.
Liyab Haliya has a mixture of both veteran and rookie esports athletes. Serment played for Seraphynx and Rox played for TNC Wildcats while both Jonez and Aiko were from MBG. Meanwhile Fofi and Nukella stream on Facebook and Twitch and has participated in various competitions as well.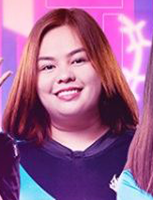 "Den"
Name: Denese Santos
Role: Team Captain/Support
Denese is the Team Captain as well as Support of Liyab Haliya. Being the team captain, Denese calls herself as the annoying alarm clock who constantly reminds the team not to commit unnecessary errors in the game. She very is committed to her team that she even reprimands them in real life.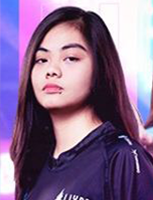 "Jonze"
Name: Jonerry Macapagal
Role: Top
Jonez is the Top Laner for the team. The team teases her for her tunnel vision on her opponents. She adds that if gets auto-filled as an AD Carry, like a true top laner that she is, her go-to pick is a Tristana with Sunfire.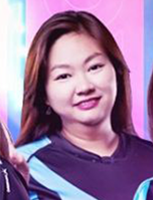 "Aiko"
Name: Aiko Onitsuka
Role: Jungler
Aiko is the jungler for the team. Her nickname is Aiks. She says that her first hero in League of Legends is the eviiiil Teemo and her friends call her Ate Teemo.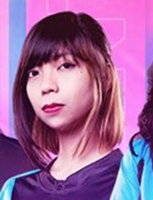 "Serment"
Name: Giana Llanes
Role: Mid
Giana or Gia for short is the team's Mid Laner. She loves anime and has a huge collection of anime series that she's watched. Her favorite is Steins;Gate. We're unsure if she's also played the visual novel of the same name but this is definitely a great series so we can tell Serment has great taste in anime.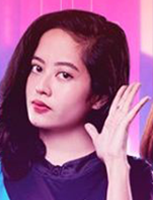 "Fofi"
Name: Jeshua Ferrer
Role: AD Carry
Fofi is the AD Carry of the team. And this girl carries like a boss. She's the one in the team who talks about random stuff. She claims that she also has different kinds of moods so don't get her mad or she will penta your team. Fofi also streams her games on Facebook and Twitch.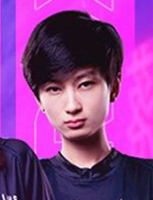 "Rox"
Name: Roxanne Ty
Role: Sub
Rox is the sixth man of the team. She has been playing League of Legends since its inception in Season 1 so she's seen it all. If there's anyone in the team who's seen the evolution of the game, it's her. Her main role used to be jungle before she played with all-female teams. She adds that she's thin and people call her Fiddlesticks for it.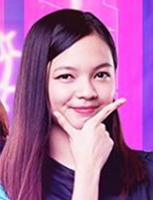 "Nukella"
Name: Mirachel Yuki
Role: Team Manager/Sub
You've probably guessed it from her name and yes, Nukella does indeed love Nutella. She's literally addicted to it. Besides playing competitively, Nukella also streams on Twitch, a 2D/3D artist and an avid chess player. Her main role is support and her favorite support is Pyke. And if you've seen her before on our page, that's because she's also a partnered streamer for GamePOW.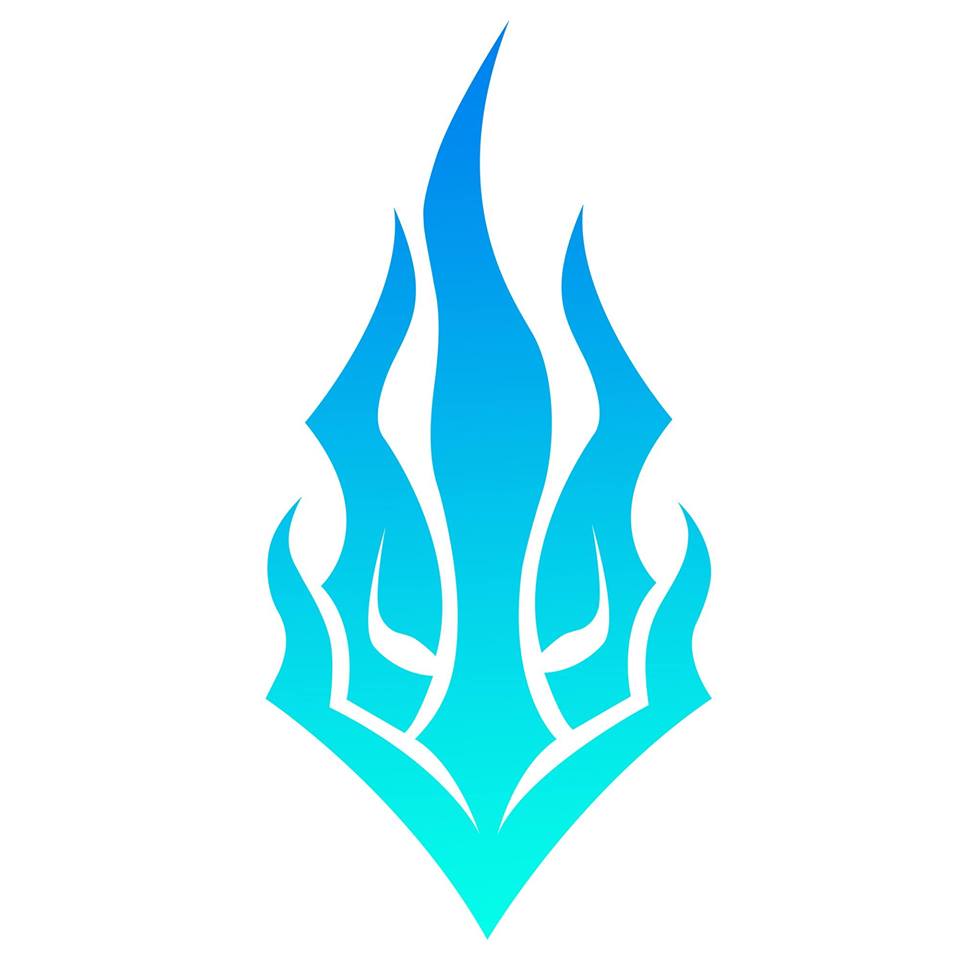 "Hawl"
Name: Rolen Renz Manalansan
Role: Coach
Female Esports League Elite
The team already made a name for themselves in the local scene since the team has won first place in Wargod's All-Female League of Legends tournaments last May 2017 to September 2017 and February 2018. They also finished third place in FSL's Philippine Qualifier last January 2019 and swept the competition recently in FSL's Philippine Qualifier last August 4 of this year.
Den, the team's captain attributes falling short in the last FSL because their team members have different priorities such as school, work, etc. Despite this, Liyab Haliya is coming back more determined than ever.
The team will make their debut in the international stage bringing with them their undefeated streak. They will compete at the Suntec Convention Center in the LAN tournament finals, FSL Elite, held in Singapore on September 7 and 8.
The qualified teams from other regions will also compete in the offline tournament in Singapore. They are Box Ladies representing Vietnam, Lannister representing Thailand, and Top 10 Dinos representing Singapore, Malaysia and Indonesia respectively. The champion of this tournament will definately be known as one of the strongest all-female League of Legends teams in the region.
The team recently dropped by the Globe Tower in Bonifacio High Street this week to get their official Liyab Haliya jerseys and to also experience low latency gaming powered by Globe At Home Air Fiber 5G.
And yesterday they landed in Singapore to get ready for their game this weekend.
Photo Credits: Team Liyab, Female Esports League