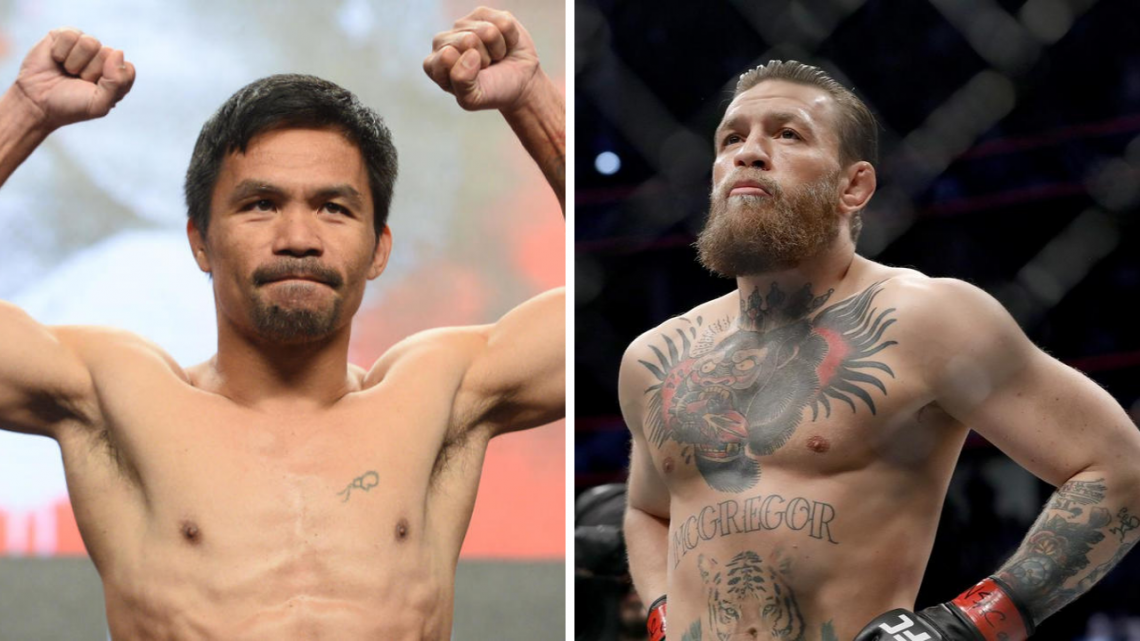 Pacquiao vs McGregor fight next year, earnings will be donated to COVID-19 victims
September 26, 2020
Senator Manny Pacquiao and Conor McGregor set to fight in the Middle East next year.
Manny's team and Conor's team have been in talks for almost a year until the pandemic happened.
There is still no exact date for the fight.
Senator Manny "Pacman" Pacquiao's camp has officially confirmed that he is set to fight the Irish mixed martial arts UFC fighter Conor McGregor in 2021.
This fight is to help the Filipinos affected by the COVID-19 pandemic. Manny Pacquiao's special assistant Jayke Joson has stated "For the sake of all the Filipino Covid-19 victims, Senator Manny Pacquiao will be fighting UFC superstar Conor McGregor next year. The huge portion of his earnings will proceed to those who are affected nationwide by the pandemic."
However, the Senator would rather focus on helping the victims of COVID-19. "But our beloved Senator doesn't want to talk about boxing since we are in the middle of the pandemic and this is not the right time for it. His main focus right now is to help here and there, providing relief, shelter, money and food, among other necessities," Jayke Joson says.
Sean Gibbons, the president of Manny Pacquiao Promotions has said the fight would be "tremendous global event."
Manny Pacquiao's last bout was in 2019. It was against Keith Thurman with a split decision where Pacquiao won the WBA welterweight champion.
McGregor also confirmed that he is fighting the eight-division world champion next year through a tweet.
Joson has said they have been talking with McGregor's camp for almost a year until the pandemic hit.
There is still no exact date for the Pacquiao and McGregor fight. However, they have said that this will happen in the Middle East.