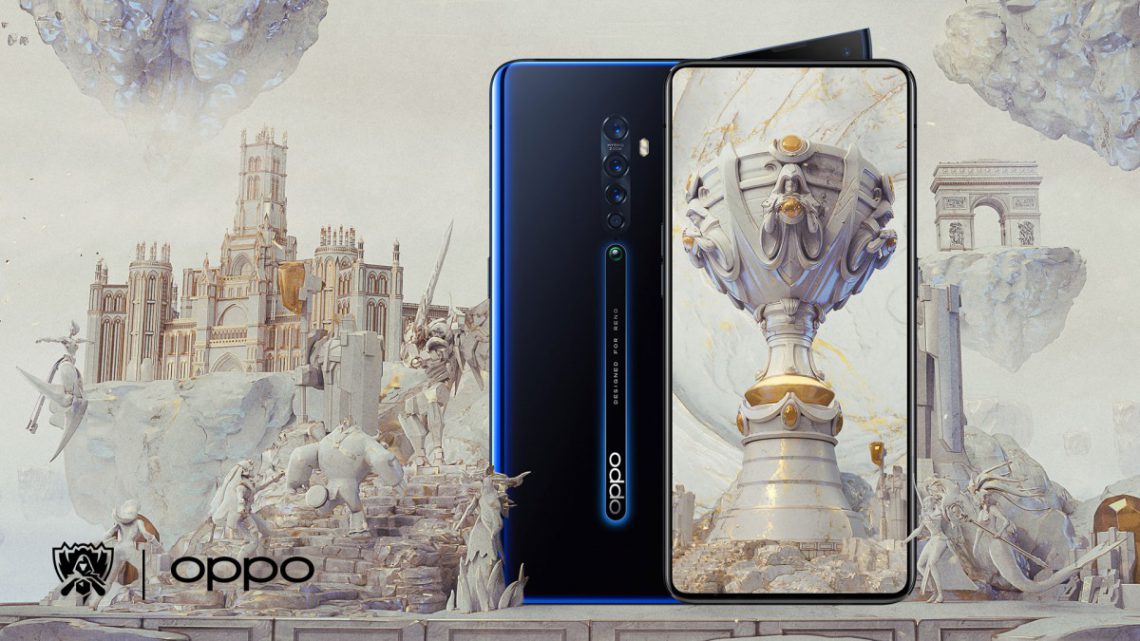 Riot Games announces OPPO as League of Legends partner
October 2, 2019
Image Credit: Riot Games
Riot Games has recently announced Chinese smartphone maker OPPO as League of Legends multi-year global smartphone partner. This will be the first esports partnership of OPPO. OPPO is also the first global smartphone partner for League of Legends.
The deal will last to 2024. OPPO will be sponsoring international League of Legends in the future such as the World Championship, Mid-Season Invitational as well as the All-Star Event. The deal starts with the World Championship 2019. The smartphone giant will be the one presenting the MVP award on both the World Championship and Mid Season Invitational.
"OPPO's commitment to design and innovation are cornerstones in everything they do, and we are thrilled to have them bring their pioneering spirit to our global sport and fanbase. To be OPPO's first esports league partner is a powerful testament to the resonance of League of Legends esports, and we look forward to collaborating together to celebrate the sport, our fans, and the love of the game."

Naz Aletaha, Head of Global Esports Business Development and Partnerships for Riot Games
OPPO will be joining Mastercard, Statefarm, Alienware and Secretlab as the sponsors for League of Legends esports.
Along with OPPO, Riot Games also recently announced a partnership with Louis Vuitton as a partner for the 2019 World Championship.
"Esports is a fast-growing sport globally, and League of Legends has become a lifestyle of many young people in recent years. As a consumer-centered brand, OPPO always seeks the right way to communicate with young people, our target audience. This is a great move for Riot and OPPO; the partnership will allow us to continue to strengthen our bond with the young as we join them in celebrating the victory of each game."

Brian Shen, OPPO Vice President and President of Global Marketing at OPPO
Besides esports OPPO also has a few deals in sports with the International Cricket Council, FC Barcelona and Wimbledon.
The League of Legends World Championship will have 12 teams compete to qualify in the group stage. The tournament will be on October and will conclude on November 10 in Paris, France.
There will also be an "OPPO Cam" for the tournament which will broadcast behind-the-scenes and other types of video content.