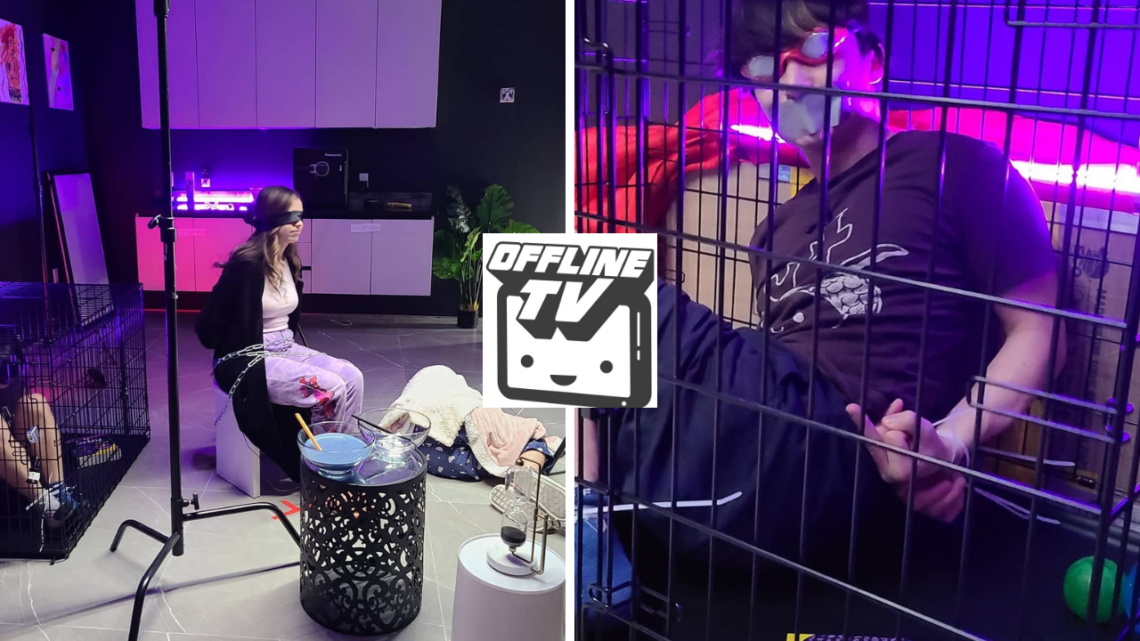 Shocked fans curious why Pokimane and OfflineTV are tied up
March 28, 2021
Popular content creator team OfflineTV has posted pictures of its members being tied up.
Michael Reeves, Scarra, Pokimane and Lilypichu can be seen being caged or tied up with no context.
This could be a teaser for an upcoming video of OfflineTV on their YouTube channel.
OfflineTV is a group of content creators, mostly from Twitch who banded together to collaborate in making various content. They have seen significant rise last year mostly because of the popular game Among Us. They have managed to invite various Twitch and YouTube content creators including Pewdiepie.
And yesterday, it seems like they have a new teaser for a new content they are brewing. OfflineTV has been doing various challenges for their members and uploading it on their YouTube. Their last video was having them do a search and rescue challenge as firemen.
Here you can see Michael Reeves with tape in his mouth inside what seems to be a dog cage.
Scarra is on the ground with both his hands tied up with a towel over his face.
Lilypichu is seen lying on the ground with a bunch of towels covering her body with only her hands being shown which also has been bound by cable ties.
Pokimane has a blindfold with her hands tied behind her back and she is also bound by chains onto her chair.
If you haven't noticed, someone is missing and it's Disguised Toast who apparently is in Canada right now.
OfflineTV hasn't really given enough information about this but sarcastically posted "Everything is fine" on their Facebook page. However, this could possibly be a teaser for their new video.