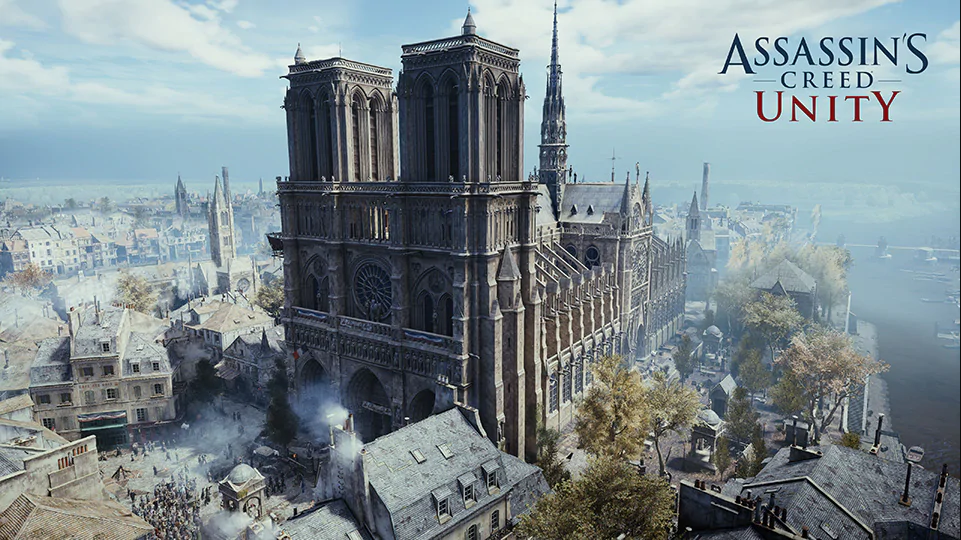 Ubisoft Donating to Notre Dame and Gives Away Assasin's Creed: Unity For Free
April 18, 2019
With the devastating news of Notre Dame burning down, the whole world is in mourning for the loss of a part of human history.
The iconic Notre Dame was built on 1345. It's construction started in 1163 and was completed in the course of 200 years.
The building stood for over 600 years.
The building broke out into fire and it is still unsure on what exactly is the cause. However, the process of reconstruction is already underway. Various groups have pledged donations to the reconstruction of the iconic building. Donors include: L'Oreal, Bernard Arnault, oil and gas company Total, and many more are piling in. And this includes Ubisoft.
More and more donors are pledging and recently, Ubisoft has also pledged to donate €500,000 to restore the building.
Ubisoft is known for the widely popular franchise Assassin's Creed which lets the player visit various timelines in the course of history. One of which is the French Revolution in Paris which is also the plot in the game Assassin's Creed: Unity. In the game, you can explore Notre Dame.
Besides the monetary donation, Ubisoft is also giving the game away for free for a limited time only. The announcement is on their official website. This is to give players a "chance to experience the majesty and beauty of Notre-Dame".
In light of Monday's events, we will be donating €500,000 to help with the restoration and reconstruction of the Cathedral. We encourage all of you who are interested to donate as well. In addition, we want to give everyone the chance to experience the majesty and beauty of Notre-Dame the best way we know how. For one week, we will be giving Assassin's Creed Unity away free on PC, for anyone who wants to enjoy it. You can download it now for Uplay PC here: http://assassinscreed.com/unity-notredame/ or get it directly on the Ubisoft Store here: https://store.ubi.com/
And since the game's Notre Dame is very faithful to the actual building, it could be used as a reference for the reconstruction and restoration of the original.