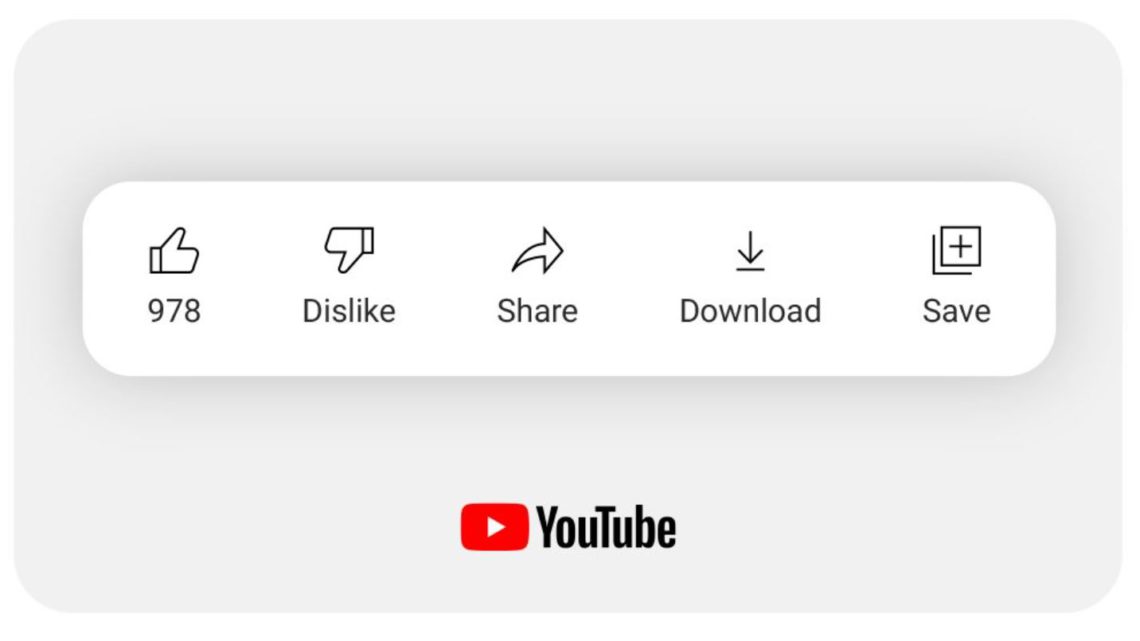 YouTube faces criticism for the removal of the 'Dislike Count' on their videos
April 2, 2021
YouTube announced on their Twitter that they will be testing a new design in regards to removing the dislike count on their videos.
YouTube faced criticism from other creators saying that the only people who would want this feature are from content creators whose content is so bad that they would need to hide the dislike count.
They also said that the people will come up with various ways to "dislike" a YouTube video despite the removal of the dislike count.
Others however, agreed with YouTube saying the removal of the dislike count is a good option since some just use it to be rude or mean.
March 31, 2021, YouTube announced a new design for the video user interface wherein the public dislike count is not to be seen in the videos anymore. If you become a part of the said experiment, you will start to see this new feature starting next week and the upcoming ones to follow.
Creators will still be able to see the number of dislikes on their videos, but as a viewer, you won't. However, the viewers may still hit on the dislike button. This will not only help the content creators but your recommendations as well, said Youtube.
YouTube's decision facing criticism
The public may have a varying opinions about this move by the platform.
"Nobody actually wants this, except those creators whose content is so bad that they need to hide the amount of dislikes they get on their videos. You're actively promoting bad content by doing this." -Cynical Reviews @Cynical_CJ
"How will viewers quickly be able to know the general rating of the video and whether or not they should invest time into watching something. Time is valuable. Bad decision. Dislike." -Rusty Cage @RSTYCG
Team Youtube responded to Rusty Cage's tweet with "Viewer feedback is an important part of YouTube, but we've heard from creators that the current experience can negatively impact their wellbeing. We also know that public dislike counts sometimes motivate targeted campaigns of dislikes on some videos. We're changing the look and feel of the buttons, but we'll continue to tune recommendations based on likes and dislikes. Hope this helps clarify."
Below are more tweets from people in twitter that shows their opinion about the said new design that Youtube is going to start.
Others criticized YouTube saying that people will come up with creative ways to add a "dislike" button to videos.
Others agree with YouTube saying that the dislike button tends to get abused and is used to just be rude or mean.
Though this may still be on an experimental stage, a lot are already showing their 'dislike' with the design that Youtube came up with. YouTube will probably take a few or more weeks to know if they are gonna implement it to see if it will work well with content creators and viewers.