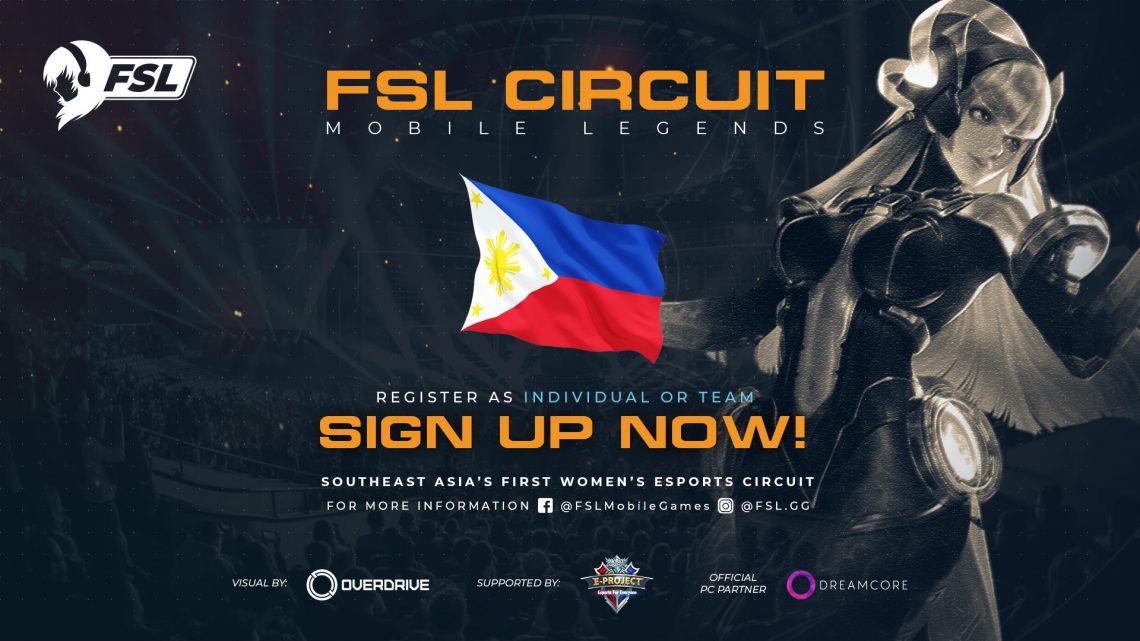 Does Your All Female Mobile Legends Team Have What it Takes to be the Best in Southeast Asia?
April 23, 2019
All Female teams will now have their time to shine and be known as the best in Southeast Asia as FSL launches their FSL Circuit. The circuit will host 3 tournaments for 3 games namely Mobile Legends, League of Legends and Dota 2. The whole circuit will run from April to December.
The first major tournament which is for Mobile Legends will run from April to June.
Competitive female gamers can now register starting today either as an individual or as a team in Female Esports League for Mobile Legends.
Currently, the registration is only open for Philippine applicants but it will open for other countries soon.
Registration starts on April 22 until May 6 and the tournament dates are from May 11-12 at 1pm (SGT).
It will be single a elimination in a best of 3 match while it will be a best of 5 in the finals.
Prize:
1st – SGD300 and 4000 diamonds + qualifies for FSL MLBB Elite
2nd – SGD200 and 2000 diamonds
3rd – SGD100 and 1000 diamonds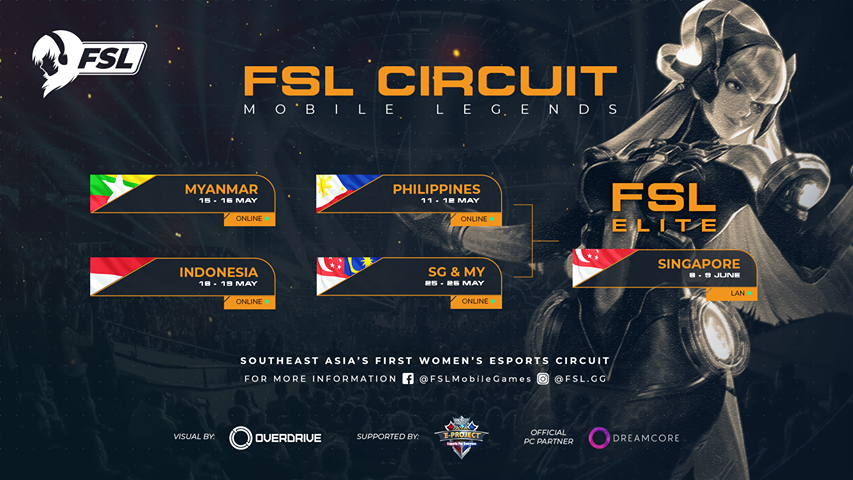 The tournament is only open for females residing in Myanmar, Philippines, Indonesia, Singapore or Malaysia.
Players must be at least 14 years of age. If you're below 18, you must have parental consent to participate in the tournament.
If your team wins, you will qualify to participate in FSL MLBB Elite which is the offline tournament held in Singapore. The teams will be flown by FSL to Singapore so each member should have the necessary documents ready for travel. The flight and accommodation will be provided by FSL. Each region's champion will battle the representative of other regions to be FSL's MLBB overall champion.
Besides the punishments for hacking and cheating, late teams will also be penalized. Being late for 20 mins will cost the team the whole series so make sure you read the all rules and regulations.
If you're not a player however, you can watch the livestream on their Facebook page and cheer for your favorite teams.
For more information, you can follow FSL on the following platforms:
Facebook: https://www.facebook.com/FSLMobileGames/
Instagram: https://www.instagram.com/fsl.gg/
Discord: http://bit.ly/DiscordMLBB