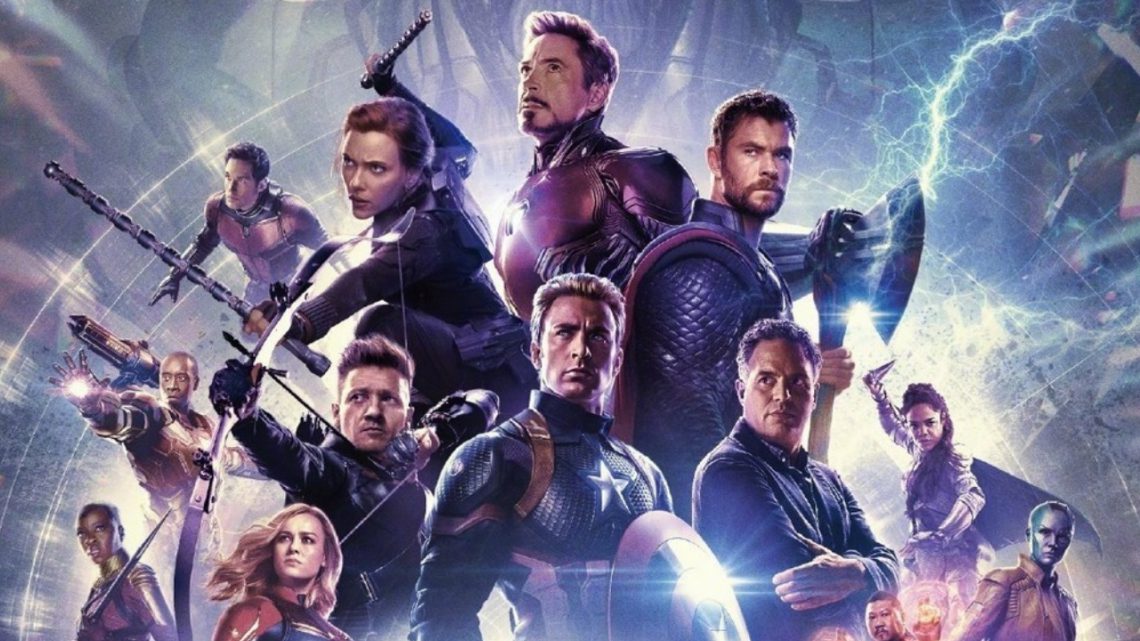 League of Legends Player Banned for Spoiling Avengers: Endgame
April 30, 2019
Avengers: Endgame is possibly the biggest, if not the biggest movie of the decade and people have been gearing up to watch the movie. It grossed over $1.2 billion in its opening weekend.
Not everyone has seen the movie yet however and fans of the franchise have been wading through social media carefully avoiding any kind of spoiler and there have been many. There's even allegedly a 5-minute clip of the movie circling around social media on its first day. While some people who have seen it have been commenting and posting spoilers or snippets of the movie.
Although it seems like social media isn't the only place where people should be wary of spoilers.
A League of Legends player recently got banned for spoiling the movie in the game.
In the Reddit thread, he confirms that "you CAN be punished for Avengers: Endgame spoilers" he goes on to say "Kinda mad… but I completely deserve this" acknowledging his faults.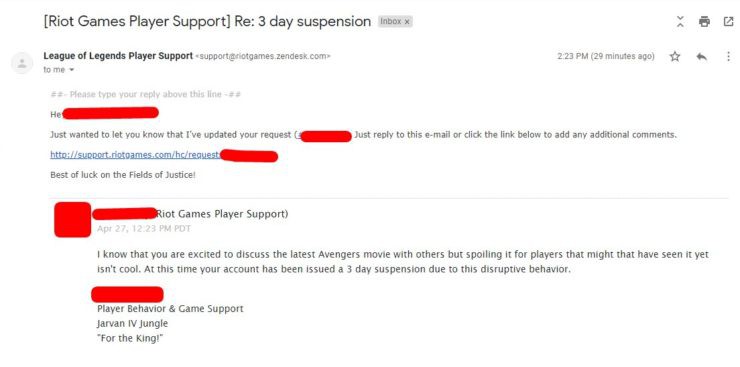 It seems like Riot does not take kindly to these actions either as evidence by the email. It states that the user has been issued a 3-day suspension for disruptive behavior.