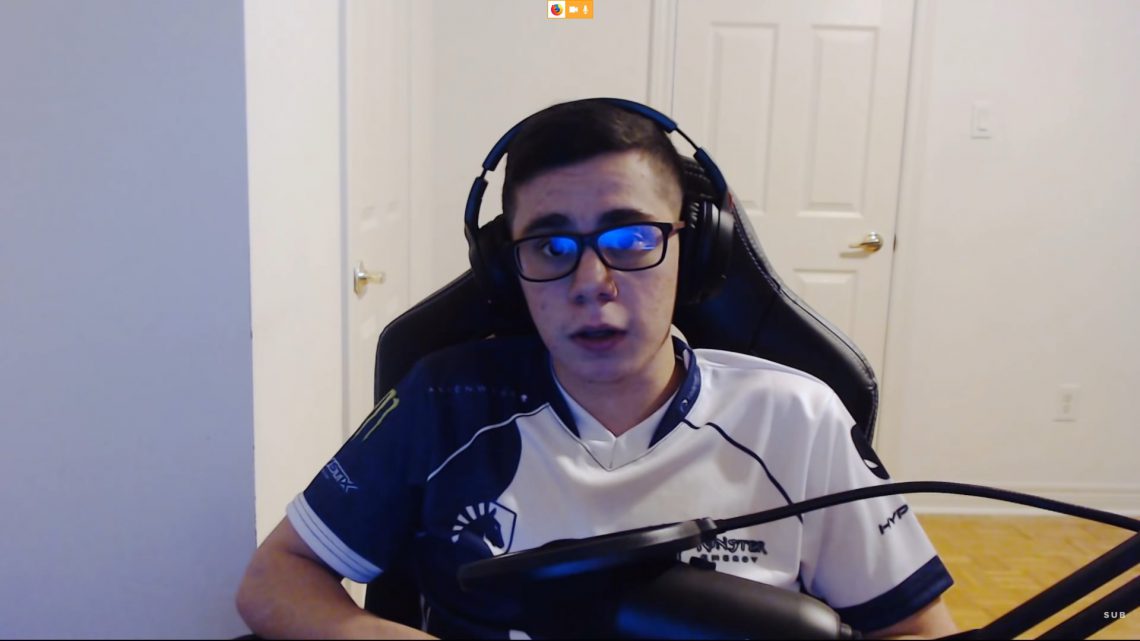 TFBlade was Banned by Twitch after he was Misheard Saying a Racial Slur on Stream
April 25, 2019
On April 23, 2019, Twitch banned TFBlade when he was heard saying a racial slur, the "N word" when TFBlade himself insisted that he never said such word.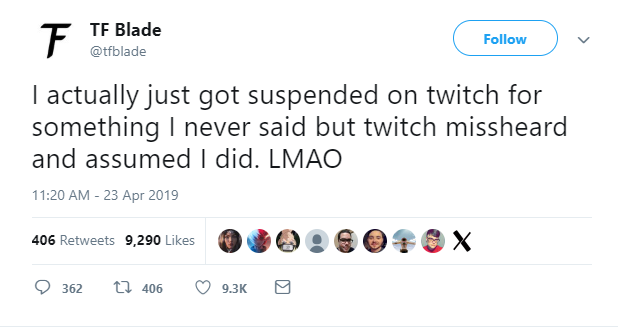 Here is the clip in question that got him banned by Twitch.
According to twitch, he said the "N Word" at this very moment. "Holy Shit kill these *****" However, TFBlade insisted that he never said the N Word in that very moment and said "idiots" instead. However, Twitch decided to give him a 30-day suspension for saying a racial slur on stream.
After a few days, TFBlade has posted an update regarding his twitch ban where he received an email from Twitch Support staff after appealing for his ban to be lifted off mainly since he claims he has never said the N word.
Hey Ashkan,

Just heard back. I've been told that after you submitted your appeal, to be as objective as possible they had numerous people listen to the clip, and unfortunately they all also heard the N word. Even after asking to listen for idiots, they couldn't hear it. Because of that, they were originally leaning toward leaving the full 30 day suspension. That being said, I relayed your response, and highlighted your history, specifically your lack of previous infractions, and after further review, the appeals team has agreed to reduce your suspension from 30 days down to 7 days.

As I mentioned to you on Twitter, Twitch takes hateful conduct extremely seriously. I believe you when you say you weren't being hateful, but it's really hard to argue with the fact that several people on the Partner Conduct team all heard the N word in an objective review of your clip. I don't believe you're a hateful person, and I hate seeing my partners get suspended, just as I know you're really frustrated by this situation. I know this wasn't the outcome you wanted, but I hope you can agree that this is still a better outcome than the original proposal which was a month long suspension.

Twitch's email response to TFBlade regarding this appeal, revealing that he was originally banned for 30 days and now reduced to 7 days.
Unsurprisingly, TFBlade was not pleased with this response from Twitch itself.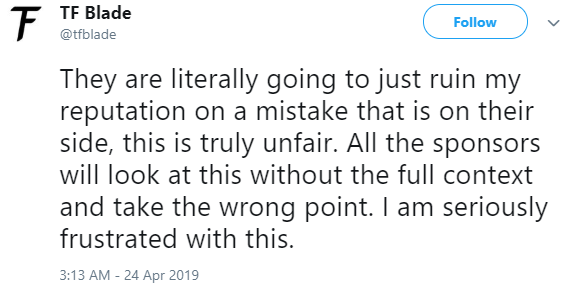 This presents a very serious situation regarding Twitch staff's ability to hear spoken language. This can also harm TFBlade's reputation especially for his sponsors since they will highly likely see the clip for where he allegedly said the racial slur.
People from the League of Legends community have come to TFBlade's defense regarding his ban with the likes of Riot Blaustoise, Adrian "Zirene" Moon, and Team Liquid's owner himself Steve Archancet. They have expressed their frustrations of Twitch's staff regarding their decision to still leave TFBlade banned while also acknowledging the fact that he said the racial slur when TFBlade and members of the League community have claimed otherwise.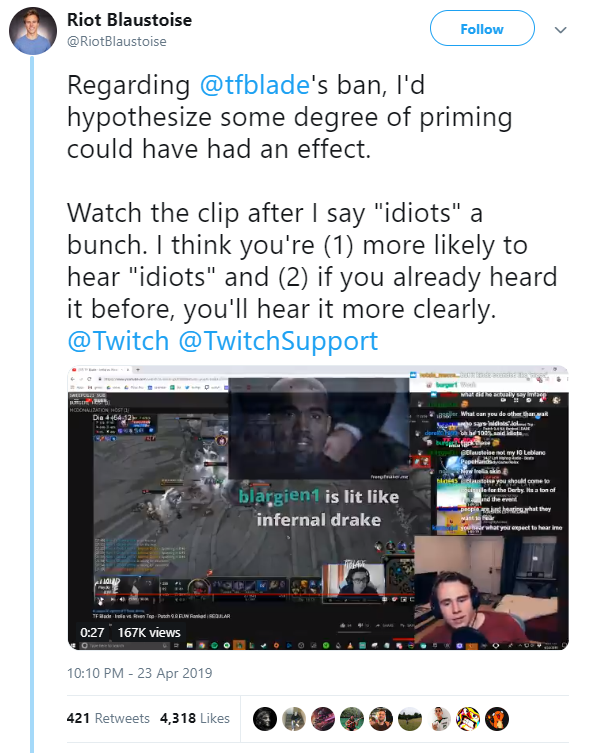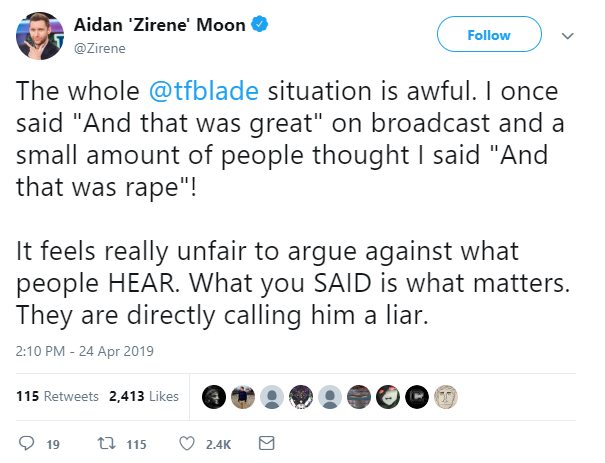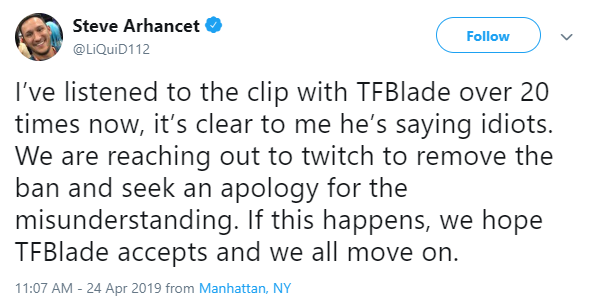 So what do you think? Do you think that TFBlade never said the N Word or did he say it otherwise?