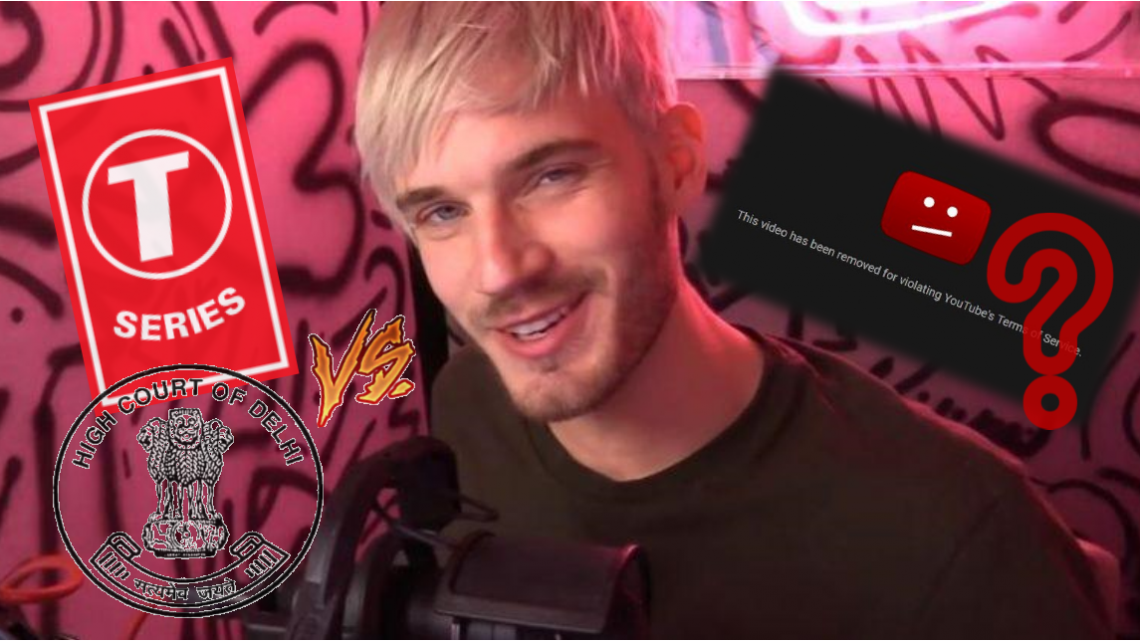 T-Series Files a Complaint to New Delhi Court To Ban PewDiePie's Diss Tracks on YouTube, It's already Banned in India
April 14, 2019
Delhi High Court joins T-Series on its fight against Pewdiepie and his "Impugned Songs"
Pewdiepie vs. T-Series
We all know about the existing (and continually growing) battle against Pewdiepie and T-Series for the title of being the most-subscribed channel on Youtube. But for those who are still living under a rock and hasn't followed this battle yet, Pewdiepie is a Youtube channel run by Felix Kjellberg. Unlike Pewdiepie which is run by a content creator (which is normally the case in Youtube channels), T-Series is a Youtube channel run by an Indian record company owned by Krishan Kumar.
Being the most subscribed channel since 2013 until 27 March 2019, Pewdiepie successfully created a global activist movement with the help of other content creators like Mr.Beast against T-Series.
The "Impugned Songs": Bitch Lasagna and Congratulations
One of his efforts in keeping his top spot in Youtube, Pewdiepie created two original songs entitled 'Bitch Lasagna' and 'Congratulations'. These songs are solely directed towards his only opponent: T-Series and obviously they are not happy about it.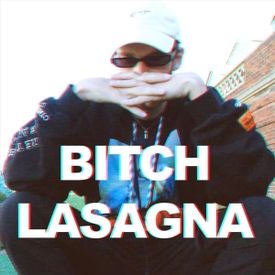 Bitch Lasagna (T-Series Diss Track) is the first song Pewdiepie uploaded and it is basically a song to diss T-Series (he even included it in the title). This was uploaded after a series of "dethroning" between the two channels and is currently on its 180M views. Its rap beat and its lyrics which composes of remarks against T-Series like:
"T-Series ain't nothing but a bitch, lasagna"

"I'm a blue eyes white dragon, while you're just dark magician (oof)"

"Motu Patu, what the fuck is that even supposed to mean?

Your language sounds like it come from a mumble rap community"

"You got a population of 1.32 billion, but most your videos can't seem to hit even a million. Sub-bot!"

Excerpts from Pewdiepie's Bitch Lasagna

have definitely won Pewdiepie over a lot more subscribers and supporters which made the opposing channel quite distressed.
After this, Pewdiepie reigned as the top Youtuber for quite some time before being dethroned by T-Series with a sub-gap of 65,000. To prepare for his defeat, Pewdiepie uploaded his latest song which is entitled 'Congratulations'.
"Guess to beat one Swedish boy, you need a billion Asians"

"Now you're at number one, hope you did nothing wrong. Like starting your business by selling pirated songs."

"I'm certain that you haven't had collusions with the mafia."

T-Series can eat a dick (Still not defamation),

Suck my fucking Swedish meatballs (Still not defamation, yum)

Did you know that Indians have poo-poo in their brain?

That's a blatant racist lie. Yeah, but still not defamation! (Woo)"

Some excerpts from Pewdiepie's congratulations song that is deemed to be defamatory, disparaging, and racist by T-Series.
On the face of it, these songs seem to be racist and derogatory in nature especially the latter song which seems to ridicule India for its poverty and caste system and accusing the company channel of setting up its brand 'illegally' by selling pirated songs.
Having T-Series triggered by these "impugned songs", they leaned on the law laid down by the Supreme court in Shreya Singhal v/s Union of India which indicates that an intermediary (like Youtube) is required to remove objectionable content (such as the "impugned songs") only once it receives actual knowledge by an adjudicatory authority issuing an order compelling intermediaries to remove the content. Also stated in this law, the intermediary (Youtube) would be liable if they fail to expeditiously remove or disable access to the concerned content after receiving actual knowledge through a court order or a government notification.
Delhi High Court and the Read Order
T-Series took the matters of handling Pewdiepie and his "Impugned Songs" to the Delhi High court and filed a Read Order against Pewdiepie.
As stated in the law by the Supreme court in India, an intermediary content would not be taken down without a help from an adjudicatory authority to issue an order. This is why T-Series brought the Delhi High court into the fight.
Delhi High court initially exercised jurisdiction not only over the Union Territory of Delhi, but also Himachal Pradesh. It continued to exercise jurisdiction up to this date and as of August 2006, it was reported that the Delhi High court has a long list of pending cases. As per its backlog, it was estimated that it would take an approximate of 466 years to resolve all of these pending cases. In order to restore public trust and confidence, the court spent 5 minutes per case and was noted to dispose a total of 94,000 cases in October of 2008.
In the copy of the Read Order file against Pewdiepie, T-Series aims to permanently remove the "Impugned songs" and ban further uploading by Pewdiepie of any defamatory and disparaging music videos which target the company and Indians as a community.
"Defendants No. 4 to 6 are directed to remove and disable access to the impugned videos of the song namely 'T-Series Diss Track/Bitch Lasagna' presently available on Youtube and song namely 'congratulations' presently available on Youtube and also ensure that the said videos do not get uploaded ever again on the platform, www.youtube.com."

An excerpt from the copy of Read Order against Pewdiepie
This Read order was filed due to the complaint of T-Series with regards to these videos as being abusive, vulgar and also racist in nature which was favored by the Delhi High court.
PewDiePie's "9-year-old" Army Vs. T-Series
Although the videos seem to agree with the claims of T-Series, a lot of Pewdiepie's supporters (called the 9-year-old Army) are exasperated about the lawsuit and are flooding T-Series with their anger.
One fan tweeted recommending T-Series to drop the lawsuit against Pewdiepie because they are basically urging the 9 year olds to actually support and subscribe to Pewdiepie due to their lack of sense of humor.
Following this tweet's thread, there are some who take T-Series' side that the videos of interest in the lawsuit are in fact considered blatant racism.
Others have a more subtle opinion with regards to this matter like @TheNoobestGirl:
And although they're from the same country, there are a lot of 9-year-old army members in India! Here is just one video showing some of India's 9-year-old army reacting to T-Series surpassing Pewdiepie.
Both Youtube channels have their own support system. Although T-Series have the Delhi High court on its side, Pewdiepie's army is growing by the minute!
Diss Tracks Banned in India
In a Reddit thread, users have complained that both PewDiePie's music videos have been banned in India where they live.
Both his diss tracks on T-Series have been completely blocked as well as the comments section.
What do you think about the existing lawsuit charges against Pewdiepie? Who's side are you rooting for?
Latest posts by Alecsanndra Gonzales
(see all)