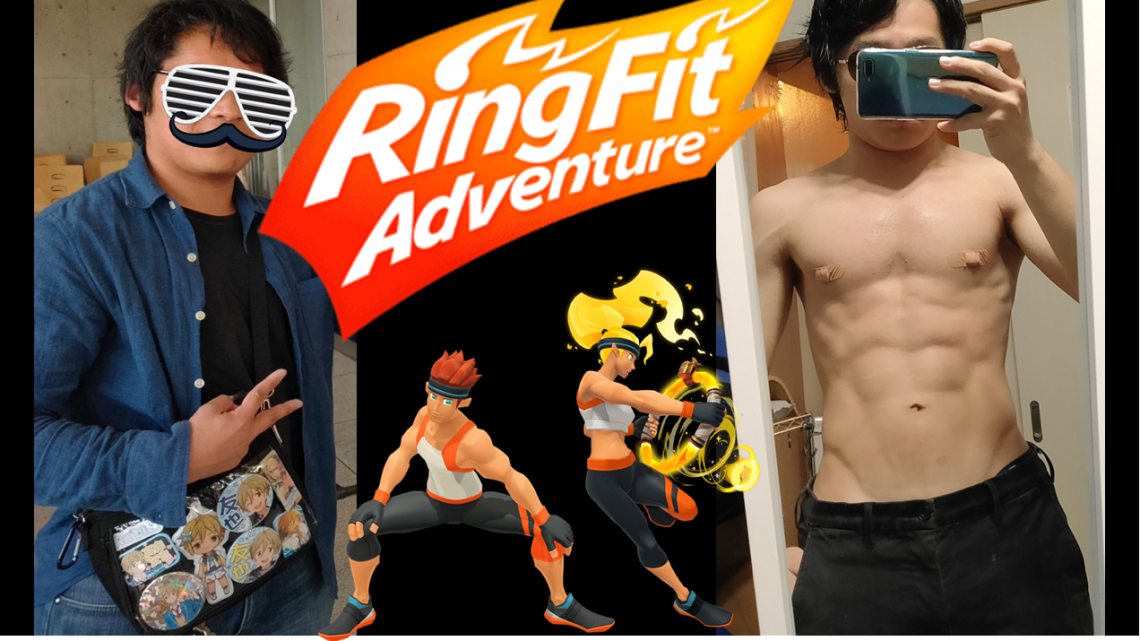 Gamer Got Ripped After 100 Hours of Ring Fit Adventure on Nintendo Switch
September 23, 2020
A 24-year-old Japanese man went viral on Twitter after showing his body transformation using Ring Fit Adventure.
The man played the Nintendo Switch game for a total of 6 months which totaled over 100 hours of gameplay.
Using only the Ring-con accessory included in the game, he burned a total of 21,000 kcal, ran an approximate of 175 km, and performed a total of 29,000 pushes with the ring that gave him the ripped body that he currently has.
Due to the recent pandemic, people around the world kept on improvising ways on how to stay in shape or improve their health at home. One of these ways that are now proven effective is playing a video game.
Ring Fit Adventure
For those who doesn't know what Ring Fit Adventure is, it is one of Nintendo Switch's newly released game which focuses on workouts from Nintendo. The game is set in a fantastical adventure world which requires the players to defeat characters in the game by triggering certain actions by performing real-life exercises.
Another Satisfied and Fit Player
The game caught a lot of attention that it sold out quite easily after its release. There were lot of people who shared their experience in playing the game, but only a few went viral. One of those is Migui Minaj who noticed an extreme transformation last January.
Recently, a 24 year old Japanese man also went viral after sharing his stunning transformation on Twitter under the username @_kz9. He posted on twitter before and after pictures of him playing the game for 6 months.
The translated version of the caption says "It's the result of the nerd doing a ring fit for half a year. Please inspect." Compared to other transformations, his proved that anyone can also get a ripped body by continuously playing the game for a longer period of time.
His transformation got over 82.3 thousand likes.
One news site based in Hong Kong also took interest in his transformation and researched more about him. According to them, @_kz9 has over 100 hours of gameplay and that he burned a total of 21,000 kcal, ran an approximate of 175 km, and performed 29,000 pushes with the ring in the game.
Stay Motivated!
Although this game will definitely make players active, transformations may vary for each individual. The change is dependent on how long and often you play the game. Also, keep in mind that these transformations were are achieved by adjusting their lifestyle and their food intake depending on what their goal was.
For those who are not fortunate enough to get their own Nintendo Switch – Ring Fit, there are other games and methods you can use to get fit and healthy in the comfort of your home.
Be it while playing video games or doing home workouts, become the best version of yourself, even after quarantine, by pushing your limits and being persistent just like our gamers Migui Minaj and @_kz9 who achieved their goals while enjoying themselves.
Latest posts by Alecsanndra Gonzales
(see all)