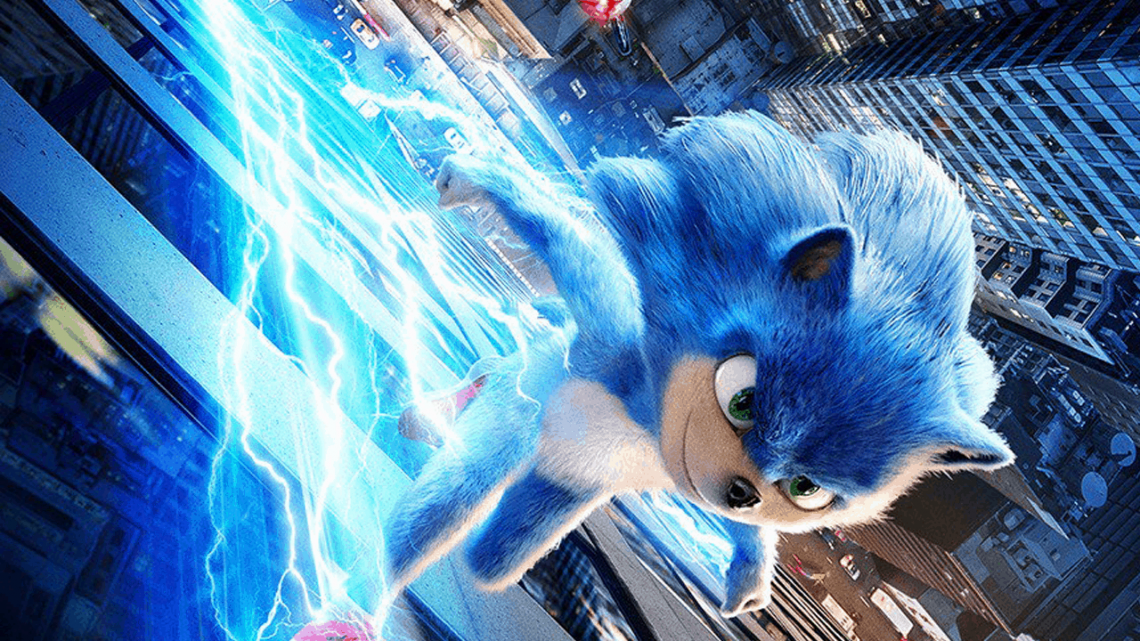 The Sonic Movie director Responds to the Internet's Backlash of Sonic with a Promise to Fix its Design
May 3, 2019
When the trailer of the Live action Sonic the Hedgehog movie was released to the public, the internet had one common target against the movie which was Sonic's design. From twitter users to YouTube content creators, many were quick to negatively respond to how Sonic the Hedgehog looked in the live action movie. With many simply saying that the character's design looked terrible, ugly, a disgrace to SEGA's mascot, every amount of cuteness that the original character design had being gone, among other highly negative reactions.
Many other online personalities and artists have also started to make their own redesigns of the live action Sonic character to varying levels of success. This was mainly to show the movie's designers what Sonic the Hedgehog should look like in the silver screen.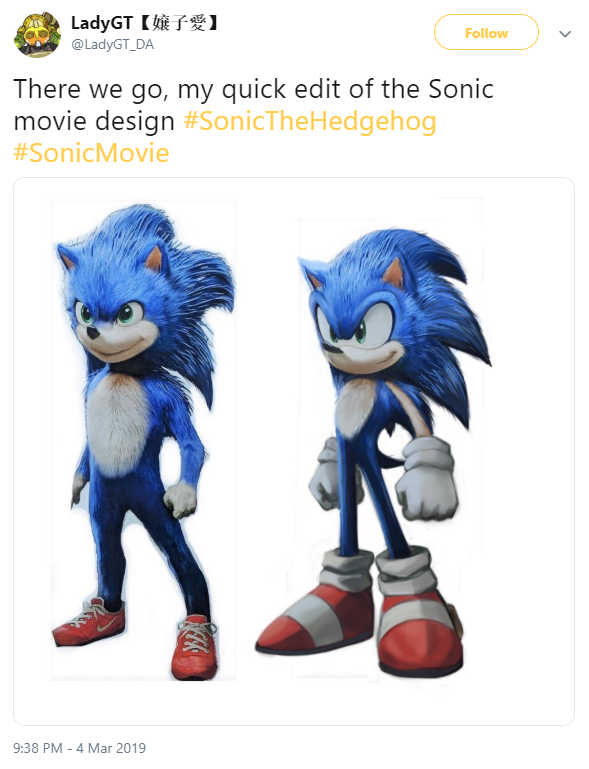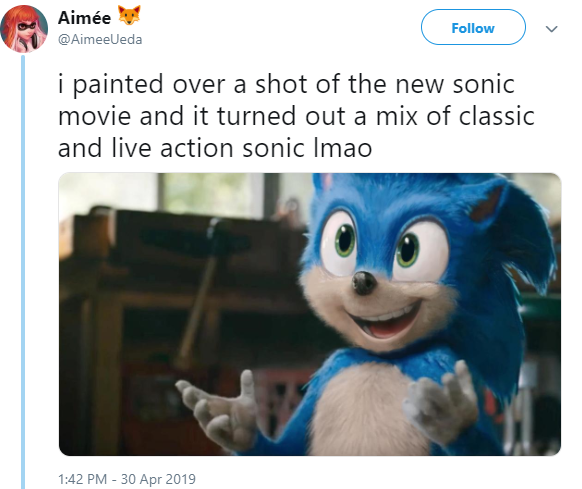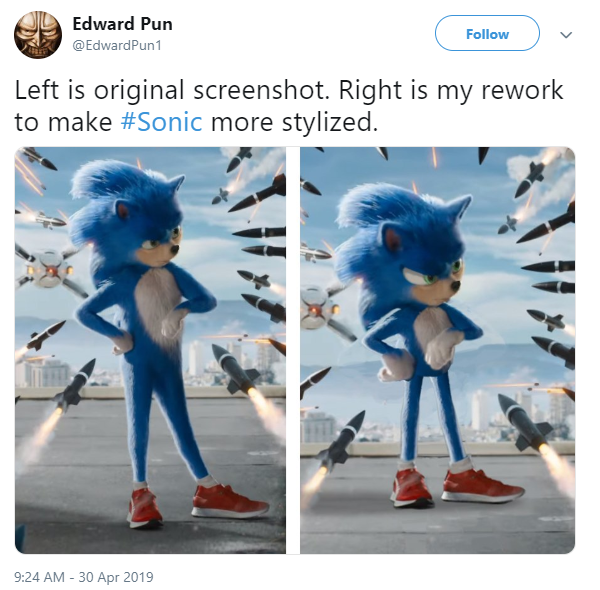 After receiving negative backlash for Sonic's design in the live action movie, Sonic's Director Jeff Fowler responded on twitter: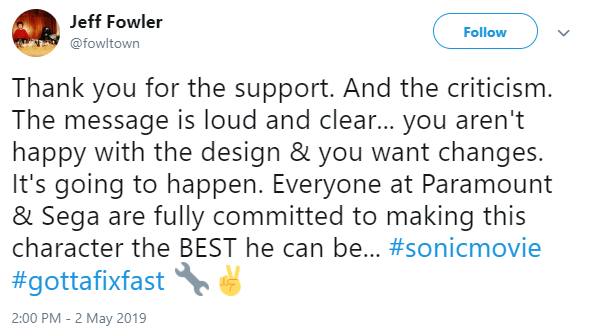 In common internet knowledge, it is rare to hear a direct response coming from directors these days knowing that many choose to not have a conversation with the internet regarding backlash of sorts. However, given that the Sonic the Hedgehog movie is set for a November 8, 2019 release date in the United States, there are now questions on how Paramount Pictures are committed in redesigning Sonic in the live action movie without any transgressions or consequences such as delays in production, recreation of animated sequences, reediting, among other nuances in film production.
In other regards, the actor playing as Sonic's arch nemesis Dr. Robotik is played by Jim Carrey, who is known for his work in comedy films such as the Ace Ventura series of films, The Mask, Bruce Almighty, Liar Liar, Me myself and Irene, as well as more serious roles in movies such as in The Truman Show and Man on the Moon. Many have claimed that Jim Carrey's role as Doctor Robotnik is the film's shining star or saving grace.
Sonic the Hedgehog is set for a November 9, 2019 release date in the United States. This release date may now be subject to change for both its US and international release date given any foreseeable circumstances.