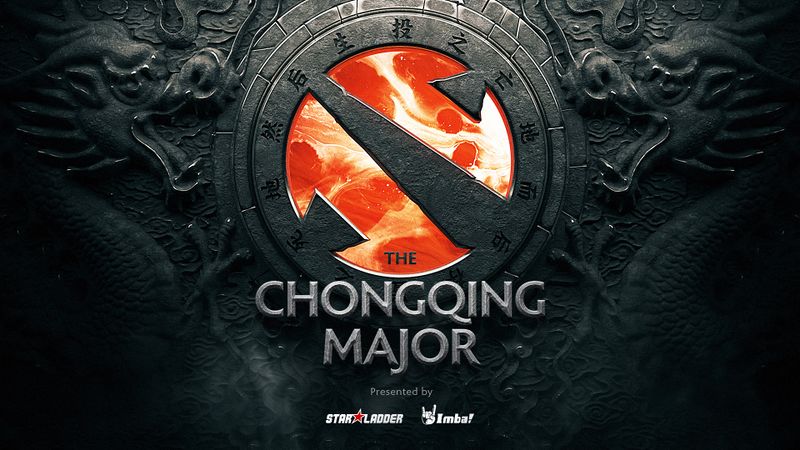 Valve: TNC is not the victim. We are now stepping in directly and banning Kuku from attending this event (Chongqing Major)
December 4, 2018
In the coming days after Kuku's controvery, the Dota2 community has endlessly urged Valve to step in. And while everyone was waiting for Valve's announcement, the community gets more restless and with such has sparked a worldwide boycott.
Individual tournament organizers cannot be allowed to ban players from DPC events. If there is another Major in the Philippines, do they get to ban Chinese players in retaliation? Valve absolutely must step in.

— Nahaz (@NahazDota) November 24, 2018
Chongqing Major Boycott
Threats then came pouring in from casters, streamers, personalities, fans, and more to boycott the event; tweeting that they will not attend the event and casters not casting for the event. They also commented on the local government's interference.
If kuku isn't allowed to play at the major I refuse to cast officially for the major , we all make mistakes and 1 mistake should not forbid you from playing at a tournament that potentially decides your whole career

— Grant Harris (@GranDGranT) December 2, 2018
Grant's tweet has sparked worldwide boycott on Chongqing Major with casters also withdrawing from the event.  Capitalist also supported his friend, Grant by backing out in the event itself. Although he stressed that their actions are by no means encouraging people to boycott the event.
Couple things about the major

Read: https://t.co/L1Q0aRUiVe

— Cap (@DotACapitalist) December 3, 2018
Valve has finally made an official announcement
However, today, Valve has finally stepped in.
We are now stepping in directly and banning Kuku from attending this event.
They will also be docking 20% of TNC's DPC points.
In addition to being required to replace Kuku, we will also be docking 20% of TNC's current DPC points. The player restriction does not affect future tournaments.
Despite these decisions of Valve to ban Kuku and dock TNC's DPC points, initially these were not the case. In fact, Kuku was not banned at all by the Chinese government and TNC even contacted Valve asking if they would get a DPC point penalty.  Valve responded saying they wouldn't but this was because Valve assumed that TNC would replace Kuku and would rectify the situation properly. Valve then realizes that TNC is not taking proper responsibility and adding the fact that they even tried to cover it up made matters worse.
Valve being quiet
They also responded as to why they took long to make an announcement. Apparently, they wanted teams to handle things first and when they fail to do so, they will step in.
Our view on the situation is that responsibility resides with teams to handle these types of issues professionally. When they fail to do so, we will step in. While it is one thing to make a mistake and apologize, it is quite another thing for the team to lie about it or try to create cover for an individual player. TNC has mishandled the situation on multiple occasions, making the situation much worse than it needed to be.
Valve: TNC is not the victim
They also stressed that TNC is not the victim. Valve then continues by saying they should have not tried to cover it up, avoid responsibility and then proceed to deflect it onto the community. This is probably in response to the boycott for Chonqing Major with casters and Dota 2 talents standing behind Kuku.
Confusion on Valve's announcement
With Valve's response that Kuku was not in fact banned by the Chinese Government, people are left unsure on whether Kuku was also not banned in Chongqing Major because they have not clarified it. However, they did assume that TNC was finding a replacement for Kuku. This left the community puzzled on Valve's stance on Kuku.
It seems like Valve did not want to ban Kuku however they wanted TNC to replace him.
It's pretty clear that they've no intention to ban Kuku the first place. So their org punishment is in fact sufficient. They punish TNC for lack of professionalism in handling the aftermath and stir the issue to this debacle.

— M. Taufan Rizaldy P. (@mtaufanrp) December 4, 2018
So Valve basically said "oh you're not banned from entering country but the government said you're banned from events so pls looking for a stand in?" lmao

— Steer (@steeroftheend) December 4, 2018
You can read Valve's official announcement below
TNC and the Chongqing Major https://t.co/n1Na44gDP5

— DOTA 2 (@DOTA2) December 3, 2018
Kuku also responds to Valve's decision
Let us all respect valve's decision and end this drama , spread love not hate ❤️

Thanks to all of u, i feel better now ❤️👊 xoxo

— Kuku Palad (@kukudota) December 4, 2018