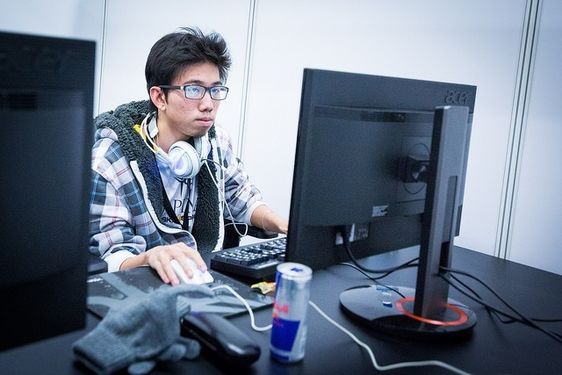 Casters, streamers, personalities, fans, and more threaten to boycott Chongqing Major amidst Kuku and TNC ban
December 3, 2018
With the recent announcement of TNC regarding the controversy surrounding Chongqing Major, personalities, especially casters are now wanting to boycott the event.
The organizers have clarified that Kuku as well as TNC are not banned from the event, however they stressed that they cannot guarantee the safety of Kuku and the Chinese government might cancel the event should he attend. This made TNC start reconsidering on whether they should even participate in the Dota 2 event.
In light of this, TNC has yet to decide whether we will continue playing in the event.

For now, we will be exploring all of our options.

We will update the community in the coming days about TNC's decision. Thank you.

— TNC Predator (@TNCPredator) December 2, 2018
Because of this, personalities as well as casters now want to boycott the event altogether, tweeting that they will not go anymore and even cast for the event.
As you can see below, a handful of people do not like the decisions being made for the event. They also commented that if the event were held in the Philippines, should Philippines also ban Chinese players in retaliation?
They also want Valve to step in.
If kuku isn't allowed to play at the major I refuse to cast officially for the major , we all make mistakes and 1 mistake should not forbid you from playing at a tournament that potentially decides your whole career

— Grant Harris (@GranDGranT) December 2, 2018
same 🙂 i'm not going to any valve event thats in china unless the ban is lifted or dpc is removed. Including TI9. https://t.co/cI8BKuWryL

— Henrik Ahnberg (@AdmiralBulldog) December 2, 2018
It's the same for me as long as the ban is coming from Chinese local government and not Valve. Just waiting to see what Valve say about it (if anything).

— David Parker | Godz (@BTSGoDz) December 2, 2018
I'm not going.

— Redeye (@PaulChaloner) December 2, 2018
8. (last one, I promise): Anyone that decides to attend the event, should not be given any crap about attending, regardless. Not everyone is in a position to be able to decide if they want to go or not or make a stand or not and we should respect that decision too.

— Redeye (@PaulChaloner) December 2, 2018
If kuku isn't allowed to play at the major I refuse to meme officially about the major , we all make mistakes and 1 mistake should not forbid you from playing at a tournament that potentially decides your whole career

— Team Empire (@team_empire) December 2, 2018
Guys. I will not be attending the Chongqing major unless the ban on players and certain hotel entertainment channels are removed.

— 2GD (@follow2GD) December 2, 2018
Individual tournament organizers cannot be allowed to ban players from DPC events. If there is another Major in the Philippines, do they get to ban Chinese players in retaliation? Valve absolutely must step in.

— Nahaz (@NahazDota) November 24, 2018