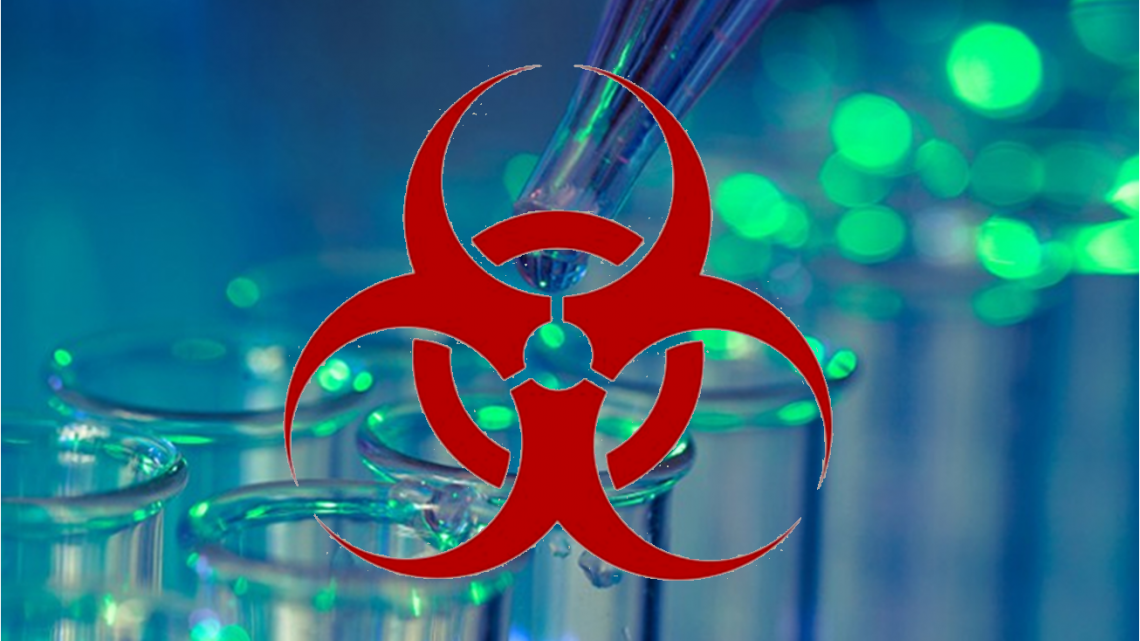 Was COVID-19 engineered in a lab or a natural occurence?
April 16, 2020
Articles are making rounds all over the internet claiming the Sars-CoV-2 virus is made from a lab, is an accident, or an unfortunate natural evolution.
There's a study stating that the Sars-CoV-2 virus has the same sequence with HIV-1 which shows that the virus is genetically engineered.
Another article claiming that there are a lot of laboratories surrounding Wuhan is not properly equipped to handle Biosafety Hazard level 4 which could mean microorganisms making an accidental spread of the virus possible.
There are also numerous articles stating that the virus is not genetically engineered and is in fact a product of nature.
Different claims are in circulation all over the internet ever since the COVID-19 pandemic has begun. Is it man-made or natural?
Made in the Lab
The most famous theory is that COVID-19 was engineered in a Chinese lab – particularly from one of the labs in Wuhan where the outbreak allegedly started.
Supporting this theory is a manuscript submitted to BioRxiv (a manuscript sharing site prior to any peer review) which claims that the SARS-coV-2 is found to have an HIV-1 sequence in it and is likely inserted through genetic engineering – which could hint it occurred in a lab.
Other research and articles were also published and can be seen in the internet which shows that genetic engineering or viruses specifically, corona viruses are possible:
Construction of a severe acute respiratory syndrome coronavirus infectious cDNA clone and a replicon to study coronavirus RNA synthesis. Almazán F, Dediego ML, Galán C, Escors D, Alvarez E, Ortego J, Sola I, Zuñiga S, Alonso S, Moreno JL, Nogales A, Capiscol C, Enjuanes L. J Virol. 2006 Nov;80(21):10900-6.
Engineering the largest RNA virus genome as an infectious bacterial artificial chromosome. Almazán F, González JM, Pénzes Z, Izeta A, Calvo E, Plana-Durán J, Enjuanes L.Proc Natl Acad Sci U S A. 2000 May 9;97(10):5516-21.).
Another one that helped spark this theory is the arrest of the Harvard chemistry chief and Nanoscientist Charles Lieber last January 28 as he is allegedly caught lying about his involvement in China's Thousand Talents Plan which involves Wuhan University of Technology (WUT).
This, along with articles stating that the Chinese government forced the deletion of a research article proving that the virus is, in fact, a bioweapon made most people think that the Thousand Talents Plan is just a cover-up for the making of the said virus.
Although no solid evidence is already found that links Lieber's involvement with China to the ongoing pandemic, it is difficult for others to not consider the fact that the university he's involved in is from where the pandemic originated.
COVID-19 as an Accident
The second most famous theory is that the virus accidentally got out of one of Wuhan's disease laboratories. Geographically speaking, this is not far from possible as there are a few of these laboratories that surround the said market where it all began and that researchers and workers of these laboratories live in the vicinity. One particular laboratory is less than 300 yards from the seafood market which is Wuhan's branch of the Chinese Center for Disease Control and Prevention.
What sparked and served as one of the backbones of this theory is a statement made by Ignatius to the Post which is referred to as a "competing theory". According to him:
"Researchers from that facility and the nearby Wuhan Institute of Virology have posted articles about collecting bat coronaviruses from around china, for study to prevent future illness. Did one of those samples leak, or was hazardous waste deposited in a place where it could spread?"

Ignatius to a Post columnist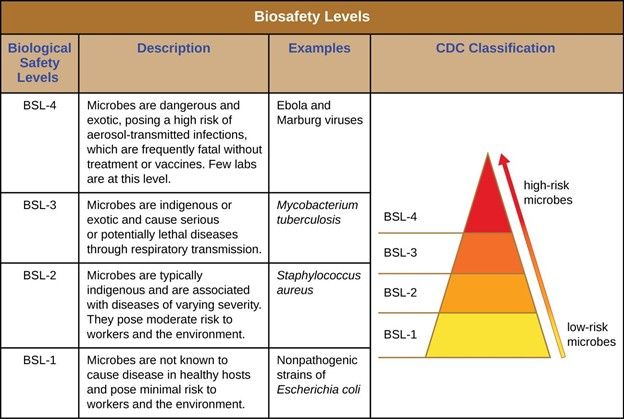 Another statement from Ebright of Rutgers University supported this theory as he said:
"COVID-19 also could have occurred as a laboratory accident, with, for example, an accidental infection of a laboratory worker. coronaviruses in bats were being studied in Wuhan only at Biosafety Level 2, which provides only minimal protection."

Ebright, a microbiologist in Rutgers University to a Post columnist
As stated in the biosafety level chart, microbes that are dangerous and exotic that may be of high-risk of transmission and fatal without any treatment or vaccines should be handled in laboratories that support Biosafety Level 4.
An Unfortunate Natural Occurrence
Disproving all the information stated by the other theories, a study made by Scripps Research and is published by the journal Nature Medicine, strongly states that the COVID-19 virus (SARS-CoV-2) followed the same natural process like its close relatives: SARS-CoV and MERS-CoV. The first similarity is that it came from a bat specie which is where both of its relatives also came from (negating the laboratory accident theory).
According to researchers led by Shan-Lu Liu at the Ohio State University from their article published under Emerging Microbes & Infections,
"In our view, there is currently no credible evidence to support the claim that SARS-CoV-2 originated from a laboratory-engineered CoV."

Shan-Lu liu, Linda J. Saif, Susan R. Weiss & Lishan Su (authors of the said article)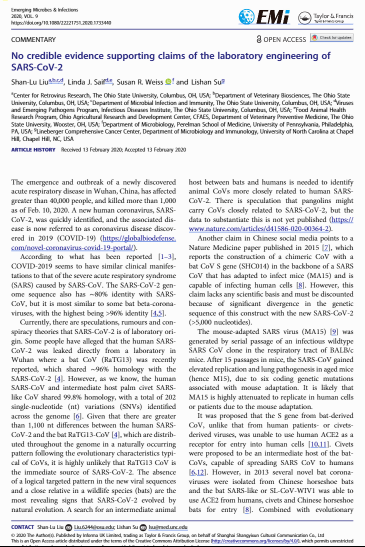 One article also supports Shan-Lu Liu's statement as they found that it is not only an HIV-1 sequence that is found in the virus' DNA but a series of random HIV sequences which contradicts the information supporting the theory that intentional genetic engineering of the virus' DNA is done.
One more thing to consider is that the manuscript submitted to BioRxiv is withdrawn from the site along with the other papers supporting the theory that SARS-coV-2 is genetically engineered. The server also put a reminder on their page stating that these papers are all preliminary reports and have not been peer-reviewed. Hence, they should not be regarded as conclusive.
The last is the fact that the SARS-CoV-2 is a new strain (which negates the man-made and accident theories) and despite having numerous articles proving that CoV viruses can come from bats, bats are still known as a staple food for people living in Wuhan which makes the natural occurrence theory to more likely to happen.
Another article was published stating that the origins of the virus has developed naturally.
"Although the evidence shows that SARS-CoV-2 is not a purposefully manipulated virus, it is currently impossible to prove or disprove the other theories of its origin described here. However, since we observed all notable SARS-CoV-2 features, including the optimized RBD and polybasic cleavage site, in related coronaviruses in nature, we do not believe that any type of laboratory-based scenario is plausible."
What to Believe in?
These are only three of the theories circling the internet regarding the pandemic we're all facing.
And each theory has convincing and scandalous information that can make anyone (if not everyone) believe them.
But take note of this: all of these theories are backed up with information that have holes in it. Meaning? The truth on how this pandemic started is still a puzzle and it is far from being complete. Each theory can either a part of this puzzle or a part of something else.
It is okay to believe the things you want to believe in. But don't believe in everything that is laid in front of them, without researching for more information and proving them yourself. Knowing the truth will definitely take a longer time. So for the time-being, don't base your actions on just the things easily made available for you to see.
Latest posts by Alecsanndra Gonzales
(see all)